The bachelor party is not only about partying: A trip, a nice program, a special bachelor party outfit, games, and Co. are also part of it. But the celebration must also be right and that's what we're talking about below.
We present to you the options for a beautiful Bachelo Party celebration. Because there is not only the celebration in the club, other options are a real alternative.
---
Bachelor party options comparison
Here you will find the bachelor party options at a glance. See for yourself what suits you best – below you will find more information per option.
| Party-Option | At the club | House party | Pub crawl | Nature |
| --- | --- | --- | --- | --- |
| Dancing & Action | ➕➕➕ | ➕➕ | ➕ | ➕ |
| External factor | ➕➕➕ | ➕ | ➕➕ | ➕ |
| Friends factor | ➕ | ➕➕➕ | ➕➕ | ➕➕➕ |
| Chill factor | ➕ | ➕➕➕ | ➕ | ➕ |
| Cladding | ➕ | ➕➕➕ | ➕➕ | ➕➕➕ |
| Individual program | ➕ | ➕➕➕ | ➕ | ➕➕ |
Bachelor party options comparison: ➕➕➕ = good | ➕➕ = medium | ➕ = poor
---
We have compared these factors for you:
Dancing and action: How much can you shake a leg, how hard can you party together?
Stranger Factor: Do you have bachelor party games planned with other passersby/bar patrons etc. or do you deliberately want to strike up a conversation with some strangers?
Friends factor: How much time do you have together? To chat, to celebrate and to enjoy the evening among friends?
Chill factor: How comfortable will it be? Do you have a comfy couch under your butt or an uncomfortable bar stool?
Disguise: What kind of dressing up is possible or are you limited in what you can do?
Individual program: How much can you influence the program, the music played, etc.?
---
Party in club
A party in the club has its charm. You celebrate together with many others, can dance, possibly sit in the VIP area and the DJ provides good music. But you are also not quite so free in the design of the evening.
Costs: Per person, you have to calculate the entrance fee (10-20€) and drinks (about 20-50€).
To note:
Keep in mind that you might want to make a reservation so you don't have to wait in line too long.
Also, find out what music is played and whether it suits you.
A disguise can also be a hindrance. Clarify this beforehand or make sure you have a second outfit.
For whom: VIP Boys & Girls and those who like to have bass on their ears!
---
House party / celebration in the cottage
A house party is usually cozy and can be very individually designed. You play your music, dress up as you like, have a small program if necessary, and are your own master. However, you must also remove the traces again and the house should still stand afterward…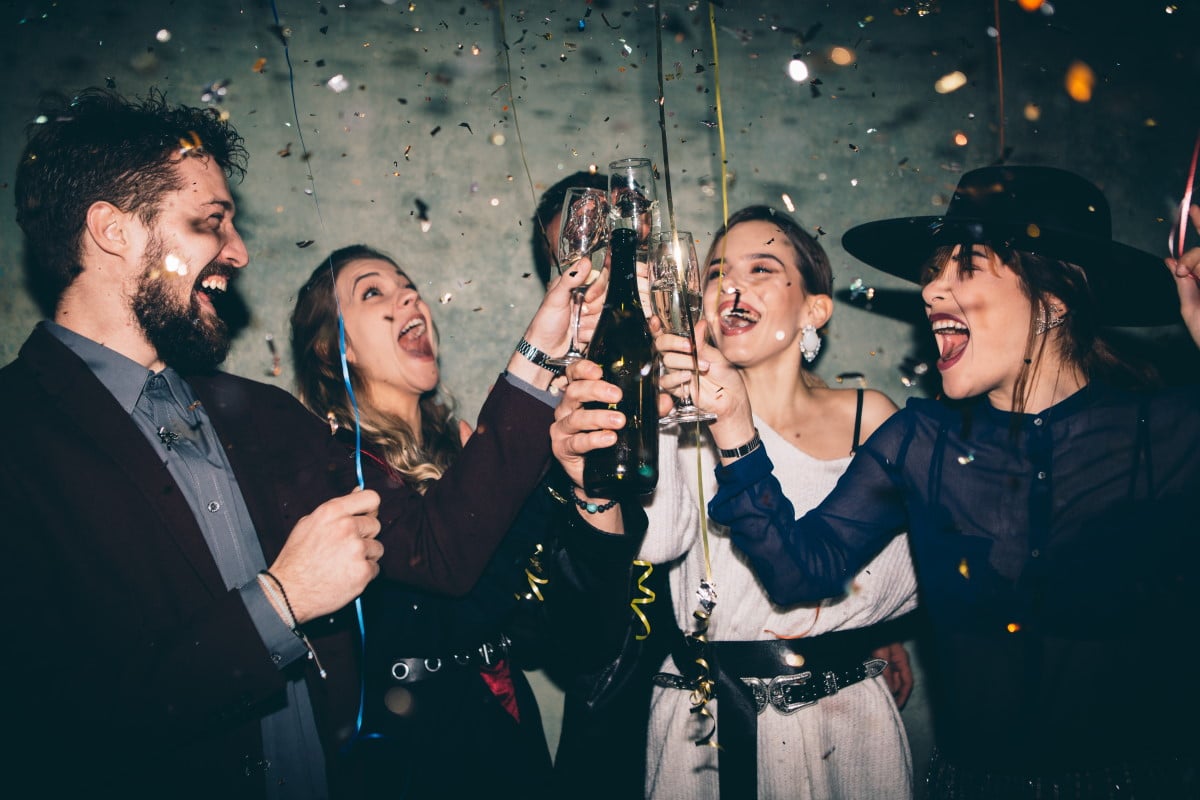 Cost: Per person you should plan snacks (5€) and drinks (about 15€).
To note:
Of course, you can also invite a stripper and plan a strip show for the evening!
Plan more than usual: A small program (games, photo show, gags, disguise, strip show, etc.), good music (for example, choose 3 playlists), and a good selection of drinks spice up the evening.
It doesn't have to be a hard booze-up, you can also plan a relaxed program. Ideal for a pregnant bachelorette or those who don't feel like drinking.
Don't have a good place to celebrate? Then just book a function room or a vacation home.
Also, think about cleaning up beforehand (!). Nobody wants to do it, but it has to be done. Why don't you just book a clean-up service for the day after?
Who for: Those who prefer a celebration among friends & value their own program.
---
Pub crawl
With the best friends again move through a few nice pubs, could be worse or? The evening brings variety, you will have good conversations and get into conversation with other guests.
Costs: Per person, you should plan costs for the drinks (about 30€).
To note:
Are you dressed up? Then you should talk to the owner of the bar.
Furthermore, it can be worthwhile to negotiate a special deal. Maybe you can save a few euros.
For whom: For pub lovers and beer drinkers!
---
Party in nature
How about a nice party at the lake? Maybe you have a nice place nearby where you can have an outdoor party together? You are among yourselves, nature, a barbecue and a guitar are your faithful companions…
Costs: Per person, you should plan food (approx. 10€) and drinks (approx. 20€) as well as equipment (5€).
To note:
Plan your party well, because if the drinks or the electricity are gone, then the party is over. So make sure you have food, drinks, electricity, light, etc. Here you can find a good packing list on the net.
Clarify if you are disturbing someone or if you are not allowed to celebrate there. Not that the party is ended by the police.
For whom: For nature boys and girls who like to be in nature.
---
Conclusion: what bachelor party celebration?
Well, now you are spoiled for choice. Which bachelor party celebration is best suited for you, you must decide. Try to proceed in this way:
What budget do you have available? Maybe some options are already out of the question.
What are you most in the mood for? Rather the dazzling party in the club or the relaxed celebration at a house party?
Just ask the bachelor party round on what you have the most desire.
Do you already know our bachelor party city program? There you will also find a few ways to celebrate!