The bachelor party often takes place where there is something on offer: so in a big city, with the party, action, and entertainment. But there is also the desire to stay among friends and choose accommodation in the outskirts.
However, with both options, you have to ask yourself how you will ensure your arrival and departure as well as your mobility on site. We present the most popular options.
Summary
Are you celebrating in a city nearby? Then you're ready quickly, take the S-Bahn/bus and you're done.
If the distance is longer, you should plan better: This way you can travel together and it will be cheaper.
On-site, just take the public transport actually out, that saves money and is sufficient.
---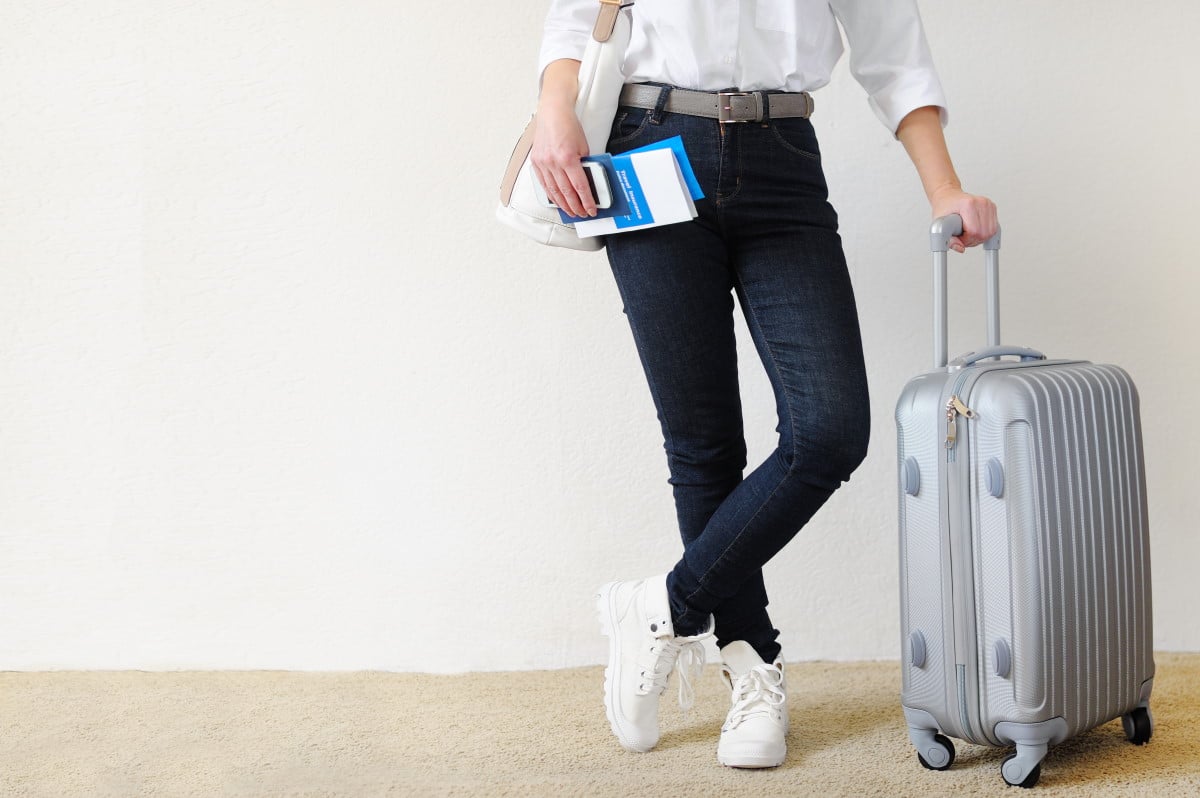 Arrival and departure
There are two main factors that play a role when traveling to the location: the distance and the budget. Depending on them you should decide. To make your decision easier, we have prepared a small comparison:
| Travel type | Costs | Comfort | Flexibility |
| --- | --- | --- | --- |
| Airplane | ➕ | ➕ | ➕ |
| Railroad | ➕➕ | ➕➕➕ | ➕➕ |
| Car | ➕➕ | ➕ | ➕➕➕ |
| Long-distance bus | ➕➕➕ | ➕ | ➕ |
Bachelor party travel options comparison: ➕➕➕ = good | ➕➕ = medium | ➕ = poor
Cost: How expensive is the means of transport
Comfort: How comfortable are you, how active do you have to be?
Flexibility: Do you have to stick to times or are there choices.
---
Airplane
For distances of several 100 kilometers, traveling by plane is definitely an option.
But only then, because otherwise, you have many disadvantages: You usually need longer by plane, it is more stressful (check-in, etc.), more expensive and not exactly environmentally friendly.
In any case, try to book early, because otherwise the prices will rise and you will pay unnecessarily too much.
If several people have the same travel route, we would also advise you to choose another form of travel. Because you can save some money and it is anyway entertaining to travel in a group.
Cost: Depending on the distance about 100€ to 150€.
---
Railroad
In principle, the train is suitable for a distance of 10 to 500 kilometers – as long as the connection is not too poorly developed.
Traveling by train is comfortable, you can close your eyes and take a nap, watch a movie or read a book.
There are even cheaper methods, but the mix of comfort and low cost is really fair.
A rail is also a good option when traveling in a group. For example, you can occupy a compartment.
Cost: depending on the distance 20€ to 70€.
---
Car
In principle, you can cover distances between 10 and 300 kilometers by car without much stress.
However, traveling by car is not our favorite: you have to concentrate, even on the way back after a heavy party.
The costs are probably not lower unless you can form carpools.
The advantage is, of course, that you are not tied down, you leave exactly when you want to. In addition, you drive from door to door and hardly have to worry about anything.
Cost depending on the distance: 10€ to 50€.
---
Long-distance bus
Traveling by long-distance bus is certainly the cheapest option. Often you pay only a few euros, even for longer distances.
Connections are actually Europe-wide and you will find something suitable for almost all major cities.
The comfort is average, depending on the capacity of the bus. But you do not have to pay attention to the road and can take a nap or watch a movie.
Of course, you have to look at the connections and see if there is a suitable one.
Cost depending on the distance: 10€ – 25€
---
Mobility on the spot
You should also think about the mobility on site. After all, you will be doing something and have to get to the program points.
PS: We do not list a rental car as an option, as you will certainly not necessarily be fit to drive ;-).
---
Public transport
You will find public transportation in every major city. And the offer is usually quite sufficient.
Only in the early morning hours, it can be that they do not drive, then you can take a cab.
It is best to buy group tickets, that saves money. But be careful: In the evening you can get lost more easily, then you have to be careful that you are not on the road without a ticket.
---
Taxi & Uber
Of course, cabs and other transport services are also an option.
Especially if you are traveling in larger groups, this is often only a few euros more expensive. You should check this out because it is more convenient and you are even more flexible!
Tip: If you are traveling abroad, it can be even easier to use Uber or other ride services. You know the price beforehand and won't get ripped off!
---
Limousine mieten
Would you like to experience something special and treat yourself? Then of course you can also rent a stretch limousine with a driver.
You usually rent it by the hour. You can choose your own music, drinks should be arranged in advance. Own drinks are not always possible and sometimes included.
Tip: If you want to spice up the ride a bit, then there is usually the option to invite a stripper in the limo!
But this has its price, for a stretch limo costs about 150€ / hour.
---
Conclusion
As for the arrival and departure, everyone must plan a little for themselves. Unless you all travel together from one place to another. In our opinion, the train is the best option. It is comfortable, reasonably fast and not too expensive.
On-site, we would recommend you to rely largely on public transport. Other options are unnecessarily expensive and do not really offer much-added value, except for group cabs, which you should check
If you want something special, then treat yourself to a limousine. But even here we commit ourselves: Even better you undertake something special and also save these costs and invest the money rather in a good drink!