The bachelor party should be something special, but many are first overwhelmed with the planning. It is unclear who comes, what should be done and where you celebrate at all. The result is often chaos and a mediocre Bachelor Party.
But don't worry, with our checklist the bachelor party planning will be easy for you, in 12 steps you have your Bachelor Party organized. Are you ready? Let's go!
Summary
Start planning your bachelor party at least 3 months in advance
The best man takes over the planning, together with the closest friends
The most important questions include: Who is coming, when will the Bachelor Party take place and what will be done.
With our checklist we guide you through all the necessary steps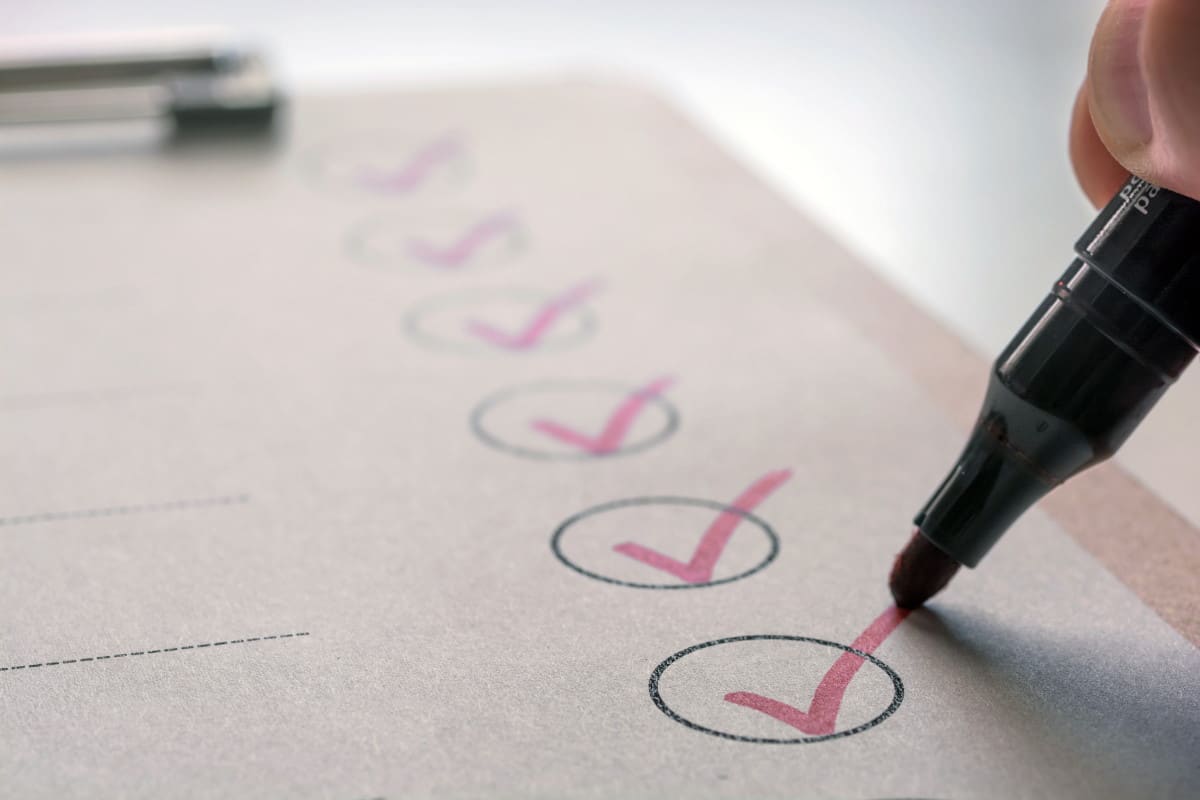 1. Who actually plans the bachelor party? (3 months before)
Usually the best man or maid of honor takes over the Bachelor Party planning. If for some reason there is no best man, the best friend takes over.
He or she should also be "boss" of the planning . Because at a certain point, decisions must be made.
The planning can also be done together in the group of best friends . However, you should clearly designate who will take care of what, until when (program, party, travel and Co) and do not plan too many friends, otherwise it will be chaotic.
Will the bachelor or bachelorette be involved? We say NO. It is supposed to be a surprise and the friends can definitely appreciate what he or she wants.
On the other hand, it's no surprise to most that the best friends are planning the Bachelor Party. If he or she knows, feedback on the date, program, guest list and Co. can be obtained – this also has advantages – but is also well plannable without input. If you are very unsure, involve them.
Tip: Plan groomsmen, these include other friends. The Bachelor Party is planned as a surprise.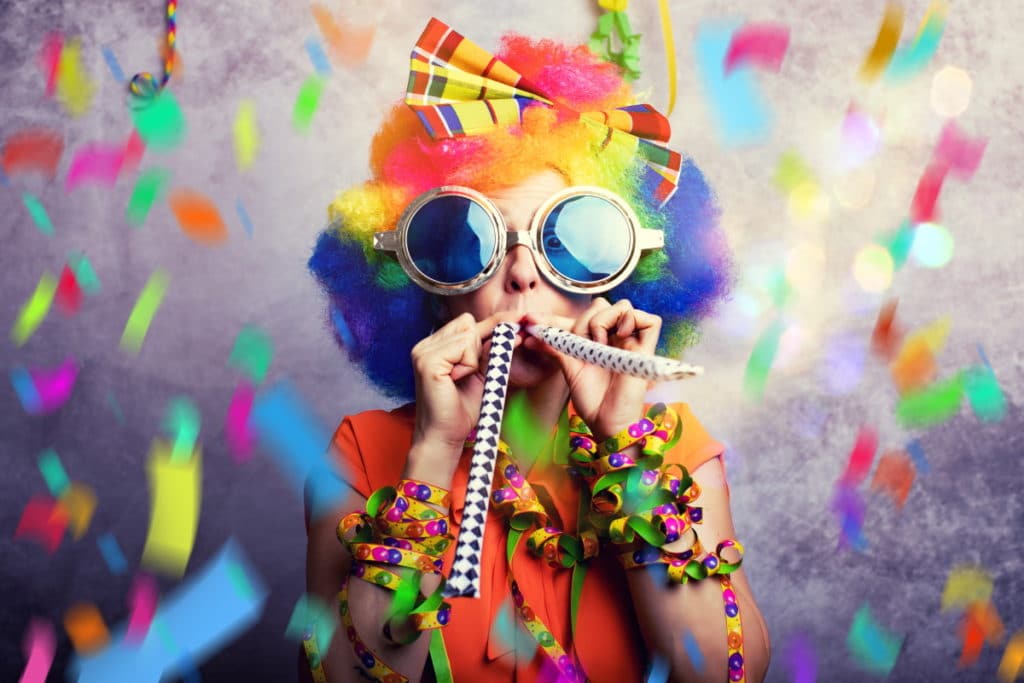 2. Premises for a good bachelor party!
The bachelor or bachelorette is the focus. That means it's not about humiliating him or her, but having a great time together ! Nevertheless, you will have a lot of fun and you can also plan a joke or two.
The costs should be kept within reasonable limits. Because the wedding, gifts for the wedding, etc. are still pending. If the Bachelor Party then also still with high expenditures to beech hits that is not so easy for many to cope.
"The announcement: I do not want anything special" you often hear from the bachelorette. However, it's often a disappointment when you don't do anything special. If you know she wants a relaxing evening, then make a special relaxing evening (with program points, dressing up, delicious food, wellness and co.). Even everyday things can be made special.
Makes something special! Just like every weekend in the same pub to go does not have the greatest appeal and remains you certainly not as a special event in memory. Therefore, plan something extraordinary.
You make the program: Do not let any Kaspern or supposed "Bachelor Party experts" dictate what you have to do. Everyone has different preferences, some just want to go out into nature, others a VIP party and others a handicraft course – it's all good, it's your thing! We've been in the Bachelor Party business for over 10 years and have seen it all and everyone enjoys something different
Create memories: You can capture the day with pictures, photo books or photo shoots. So you still look back 10 years later on this day.
Tip: Organize a Bachelor Party that the bachelor or bachelorette really likes, 100% according to your ideas, away from your standard. Hold on to the memories.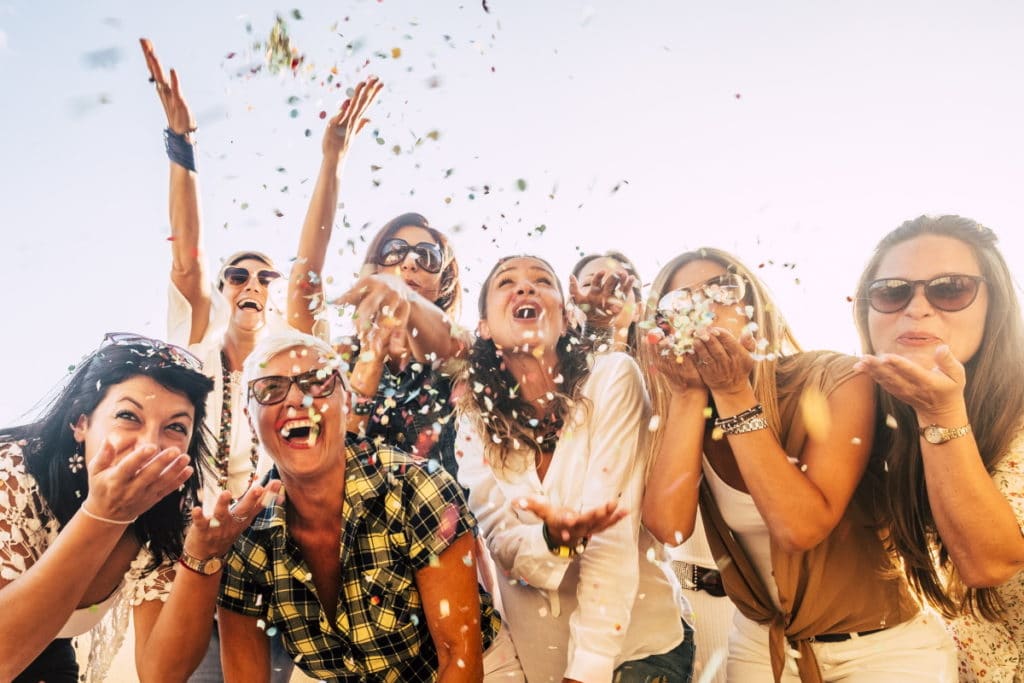 3. Clarify basic questions
Although you don't necessarily need forever notice, it's better to plan early than late. This way you can find a good date, it tends to be cheaper and you simply have more time for Bachelor Party planning. First, you need to clarify these points:
Who is planning the Bachelor Party? We have already touched on this above…
Who is invited?

Invited are the best friends from the clique
The best, old youth friends should also not be missing
Think also of siblings of the bachelor or bachelorette.
There should be at least 2, but better a handful of friends, but not more than around 12-15, otherwise some program points will be difficult.

Where to celebrate? This depends a bit on the planned duration (an evening or a weekend), your budget and the planned program

Big city: party, pub crawl and a strip show? Then you are better off in a big city. Preferably in the nearest big city nearby.
Expensive highlight: If the budget is not so important, then it may also be a trip to Las Vegas or a European metropolis. A weekend trip to Mallorca or another island is also nice, but expensive.
One-Day Trip: Inexpensive, but still nice is a trip to the surrounding area, city or nature
Lonely cottage: A lonely cottage and the best friends are a very special and private constellation. You are fully among yourselves, also not a bad variant.

When does the Bachelor Partytake place?

Preferably a few weeks before the wedding, as a rule of thumb 2-4 weeks before. It is not a good idea to schedule it too close to the wedding.
Check already times quite roughly whether on the possible weekends a large fair or a folk festival in the planned region are. This will ensure expensive hotels (or none available!).

What will be done? That we clarify a little further down….
Also have a look at our FAQ, there we go into more detail.
Tip: 2-4 weeks before the Bachelor Party takes place, the best friends come, the place depends on the budget and preferences.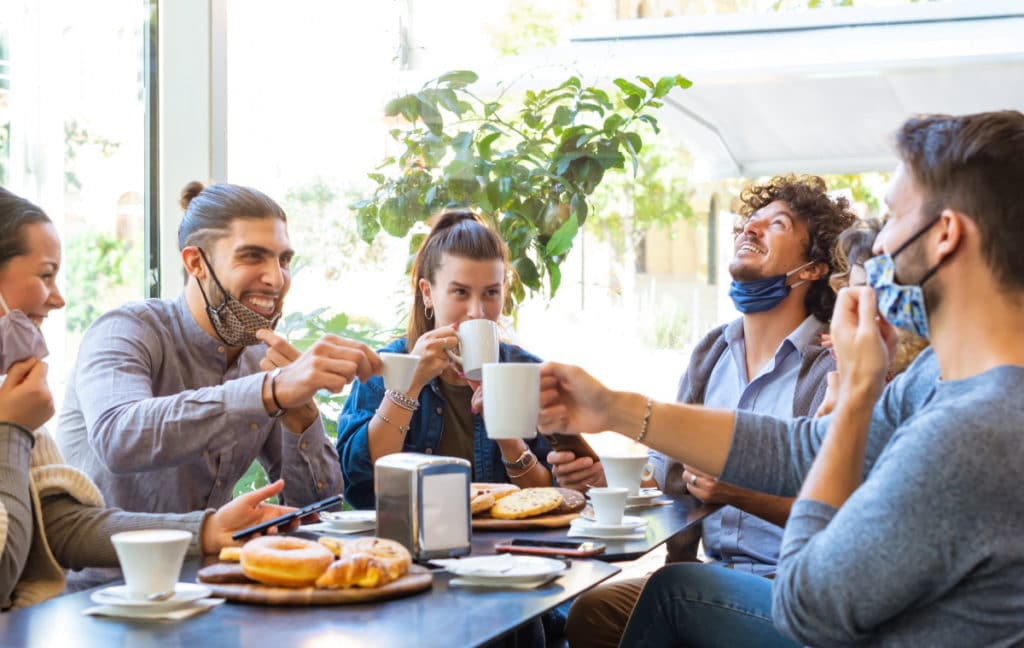 4. Involve the partners
It is no surprise to the partners of the couple that a bachelor party is planned. Involving them in the bachelor party planning is more than reasonable.
Contact him/her (without the partner knowing).
Ask which dates are possible and not already occupied by other dates – because before the wedding, the free dates are often rare.
Take these dates into the planning and discuss them with your friends (more about this later).
The partners also come back into play later to plan a surprise.
PS: If the partner is known to be jealous and causes drama…. Tell him/her that a Bachelor Party is totally normal and it's part of it. This is a "goodbye" for your best friends (and not your spouse). So always breathe easy through the pants and reassured that you do not overdo it and largely stick to it ;-)!
Tip: The spouses help with the date and surprise.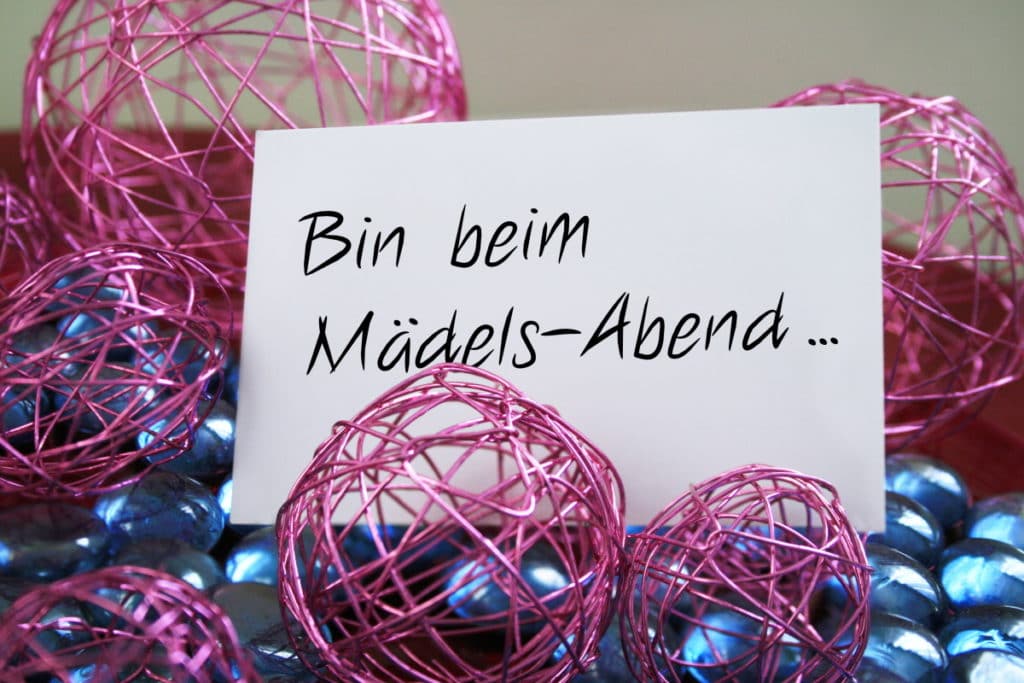 5. Set a price limit
Which costs for the Bachelor Party are ok, depend very much on the individual circumstances. In some circles 50€, in others 500€ is the planning budget
Also consider that the cost of the bachelor or bachelorette is usually borne by the participants and come again on top.
A party in another city involves travel and lodging, but is also special
The wedding also brings again expenses. Therefore, it should not be disproportionately expensive. You can also save money by only going out one evening and not the whole weekend.
It's best to discuss this with each other, and you also know who in your circle of friends is not so well off. Ask yourselves: Can he/she afford it without any problems?
Tip: As a rule of thumb you should plan for costs of 60€ to 100€ or less/more after consultation.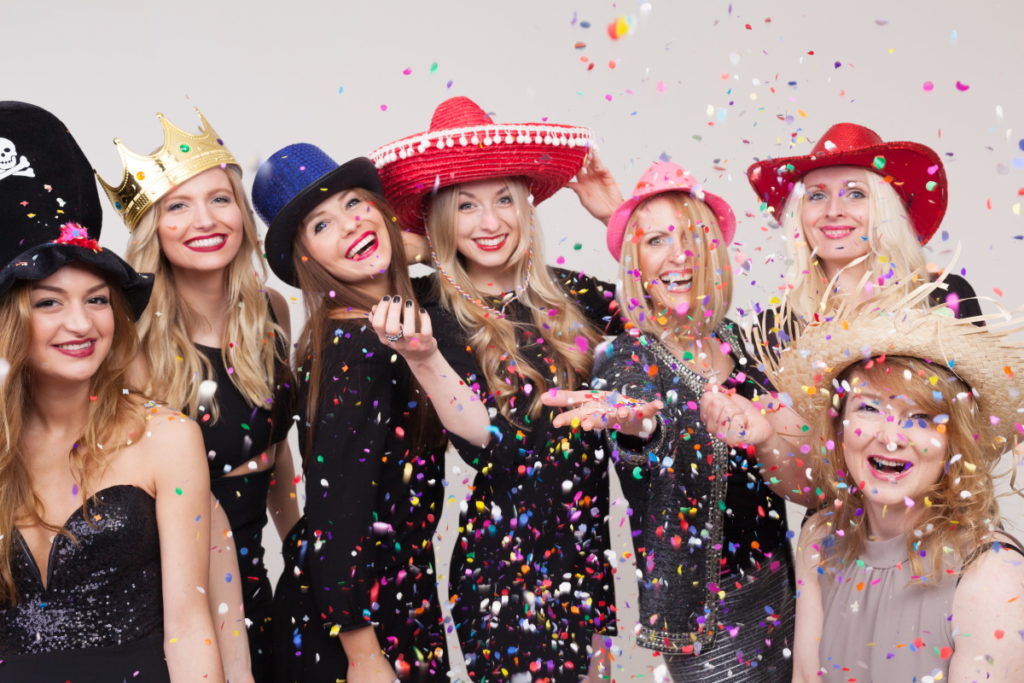 6. What will be done
This point is of course the crucial question: What will actually be done at the Bachelor Party? And the choice could not be more opposite:
Humid-happy: Should it be a trip to an exciting city, including a lot of drinks, drinking games, party and hangover?
Wellness: But rather a wellness weekend with a beauty program and a relaxing manicure?
Silly-funny: It can also be Bachelor Party games, with funny and embarrassing tasks and a lot of shame moments for the bachelor.
Chill: A visit to the cinema or a relaxed house party are also high on the list for some.
Culture: Why not a visit to a beautiful art gallery or a great museum or even take up the brush yourself and attend a painting class.
Lonely hut: The best friends, on a hut in the mountains, beautifully secluded and in peace with each other cooking and spending time, incl. view!
Action: Is it about a test of courage? No problem, bungee jumping, racing, paintball and Co are available almost everywhere!
DIY: There are many DIY courses, be it for jewelry, art or a beautiful flower wreath
Nature: A bike ride and a day at the lake, including a barbecue in nature and lots of fresh air!
The best way to get inspiration is to check out our extensive program list and discuss. You can plan one day or a whole weekend. Here you'll find a few classics.
---
For women: Classics for the bachelorette party
Party & Drinks
Clubbing with stretch limousine
CD recording or karaoke
Wine tasting
Culture & Beauty
Dance course (Pole, Burlesque)
City trip with culture and sightseeing
Styling and photo shooting together
Chill program
Movie night deluxe
Beauty & wellness day
Culinary trip and cooking class
---
For men: classics for the bachelor party
Strip & Drinks
City trip with party and strip club
Brewery tour/drinking games
Red light district & pub crawl
Action
Play paintball
Go-karting
Casino visit
Adventure
Day at the lake/ camping
Lonely hut & barbecue
Hike/ bike tour
Tip: It's best to decide on two or three options, which you can then discuss with the group later. These variants can differ in price and should also include a bad weather alternative program.
7. Arrangements and scheduling
The rough framework is in place and it now goes to the arrangements and the determination of individual points.
First of all, you should discuss the possible dates with the most important people, i.e. your best friend, siblings, etc.. Afterwards you should call all invited guests briefly (not only write). Briefly present the planning status and ask which dates are possible.
Afterwards, it is best to create a WhatsApp, Facebook group or similar. There all participants are invited. And the facts are briefly mentioned (or also put to the vote).

Where
What
How much (expenses)

Introduces the program variants planned so far for voting. Make sure to give a clear deadline by when something has to be decided. The variant with the most votes will then be further planned. If there is a stalemate, the decision has to be made by the organizers…
Do you not have much time left? Then you just inform and there will be no voting
In addition, you ask for a confirmation, preferably in the form of a money transfer, here all fixed costs incurred per person and the expenses for the bachelor or bachelorette will be settled. After all, you will have to make bookings. There are costs involved and it's only fair that the organizers don't get stuck with the costs. "I'll bring the money to the Bachelor Party" is not optimal, because then she / he does not come and there are problems later, because the organizers are stuck with the expenses or have to run after them….
The coordinated date should now also be coordinated with the partner. So she or he can make sure that nothing else is planned or even better: An excuse is invented what will be done on this weekend or evening (visiting friends or helping the family with the move or similar).
Tip: Coordinate alternatives and general conditions with the (most important) participants, ask for confirmations or cancellations and collect money.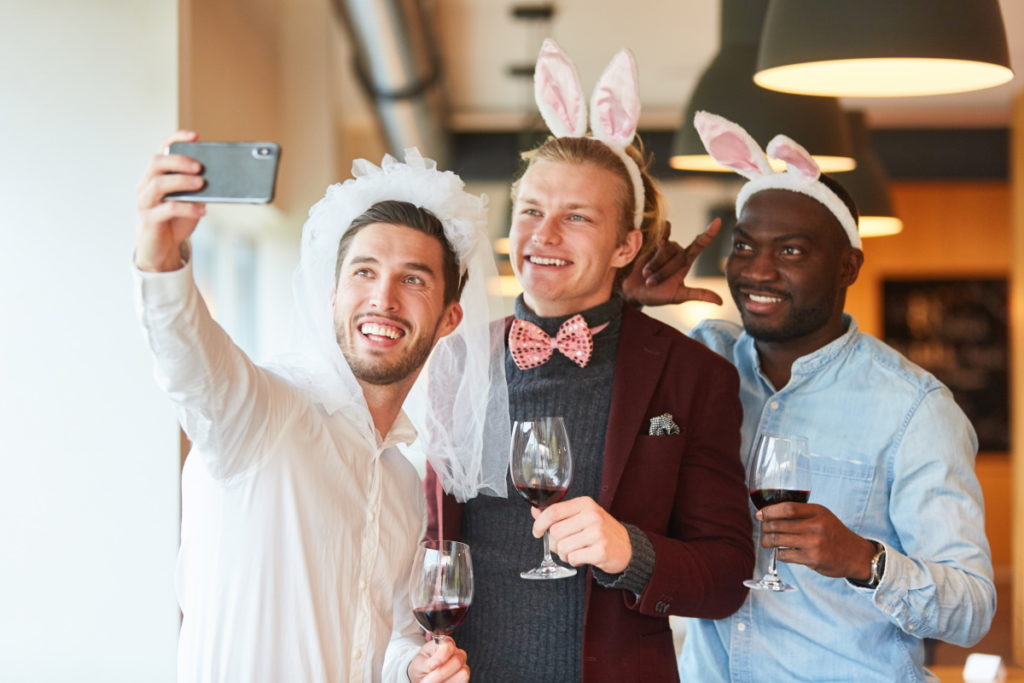 8. Booking of program, travel and accommodation (2 months before)
You have planned the program so far and the money of all participants is collected, now it goes into the final phase of Bachelor Party planning, the bookings. The intensity of the planning depends on the location.
In your place or city

For those who live far away, it is flights or trains to book.
An accommodation or sleeping arrangements can often be found with friends or in a pension or hotel, if that is desired.

Another city

If you are traveling with a large group from A to B, you should check trains or long distance buses, this is cheap and a nice way to travel together. Don't take too much time with this step, otherwise it will be unnecessarily expensive!
Look for a good accommodation, Airbnb is a great address here. However, bachelor parties are usually not so welcome here – jfyi. Alternatively, you can book a youth hostel and a group dormitory, pension or hotel, depending on your budget.
Also think about dropouts or stragglers among the participants. Is there a reimbursement or an extra place in case of need?

Mobility on site

You can take a rental car (of course only if there are drivers who can drive).
Otherwise public transport and cab are absolutely sufficient.
If you want to have it really fancy, you can also use a stretch limousine!

Restaurants

Do you have certain food wishes? It's best to find a few restaurants that fit your scheme. This could be a nice brewery, a restaurant with a buffet, a restaurant with a good wine list and a view or a beer garden.
Get a table that is big enough and reserve it

Book program

Make reservations for program activities. Also actively ask for a discount if you are booking in such a large group or for a special for bachelor parties.
Also clarify what will happen if the trip can't go as planned or there are fewer participants

Party planning

Just stumbling wildly into bars and clubs is not recommended. The bouncer can throw a wrench in your plans.
Therefore, be sure to reserve a table at the club or at least call ahead and ask if it's okay if you show up with 15 women or men (and also in disguise if you have planned it)
Tip: Book your arrival, accommodation, party and program about 2 months in advance, so you are on the safe side. Clarify the cancellation conditions.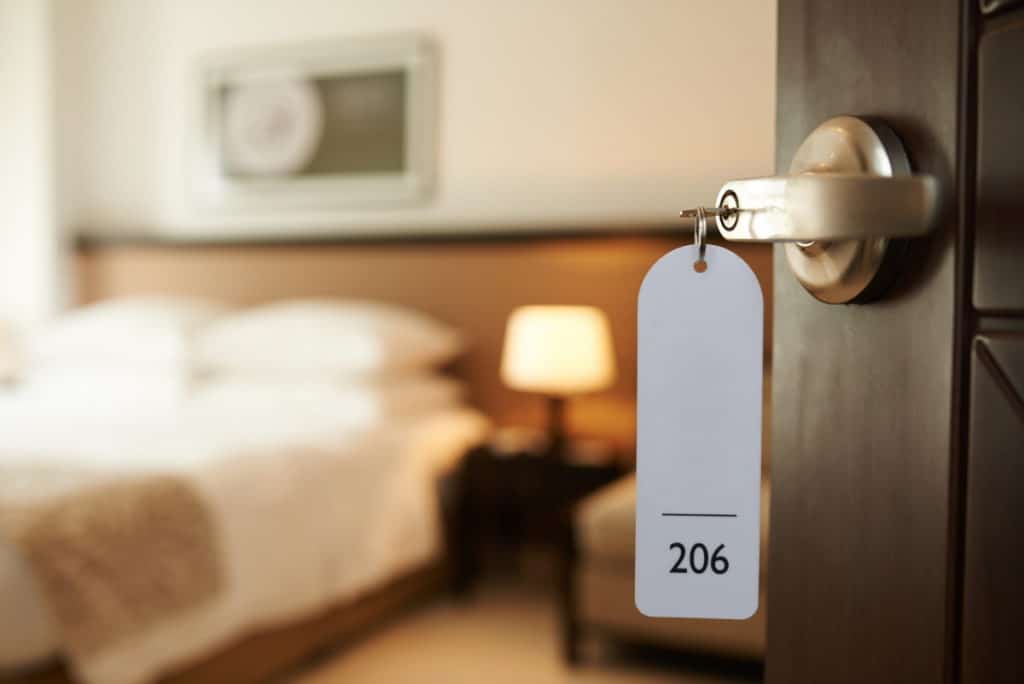 9. Fine tuning (2 weeks before)
Most of the details are in place and now it's time to fine-tune a few details
Tip: Organize a song playlist and a photo book. Vote on a disguise and Bachelor Party games and plan them, if desired
10. Smooth Bachelor Party (On the day of the Bachelor Party
The time has come, the organization of the bachelor party is complete and the day has arrived. So that this day runs smoothly and the planning also perfectly grips you find a few final tips:
Arrangements: You have all your contact details, ask all participants to be at a certain place on time. Also plan some buffer, so that your planning is not delayed
Kidnapping: Surprise the bachelor or bachelorette at home and kidnap them! You can plan this well with the partner. But be careful: Don't let the neighbors call the police (e.g. if you are masked and have plastic weapons with you).
Snacks: Organize some snacks and drinks for the journey or for the welcome
Booking confirmations: Remember to take the booking confirmations etc. with you. If necessary, not only in the email inbox on your smartphone, but also printed out or at least for several people.
Emergency Pack: It certainly wouldn't go amiss to have a power bank, some headache pills, deodorant and umbrellas
Maps: If you want to be perfectly prepared, use a Google Maps map with several pins of places where you will be going and share this map with the group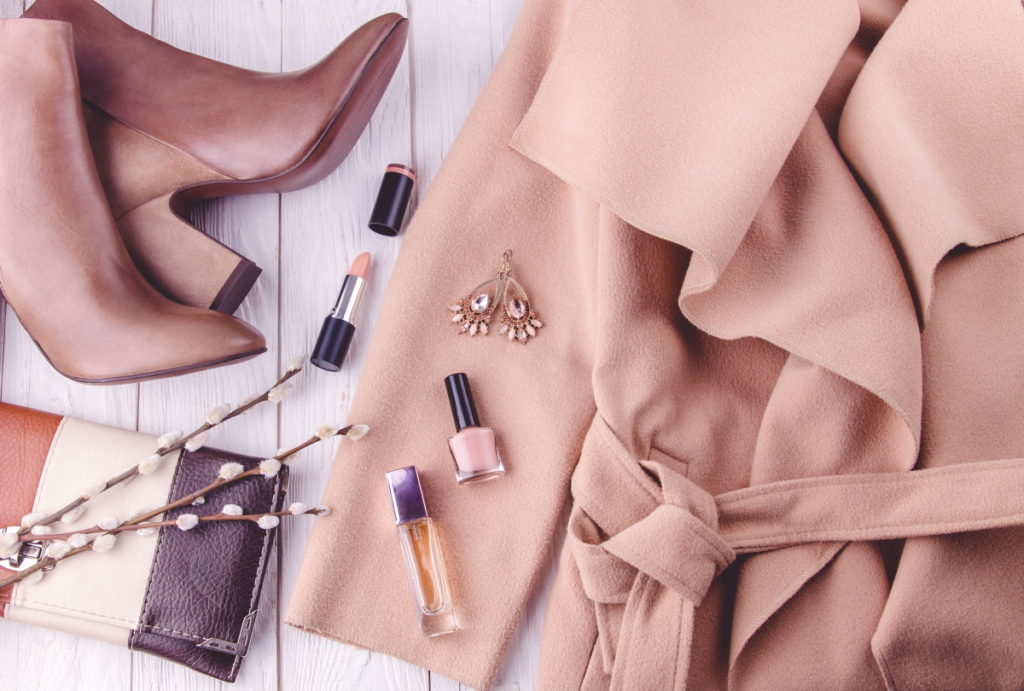 11. Corona
Yes Corona is unfortunately always a factor to consider, so here are a few tips on dealing with the buzzkill:
Best friends get together and the last thing you want is to infect each other
Organizers should therefore organize a quick test for each participant and actively ask if anyone is uncomfortable
Also, as mentioned above with all expenses (program, travel, accommodation…), ask what their cancellation policy is. Do you get reimbursed if participants drop out?
If there is a lockdown, curfew, or many cancellations in your group, seriously consider doing the Bachelor Party as planned, postponing it, or even planning an online party.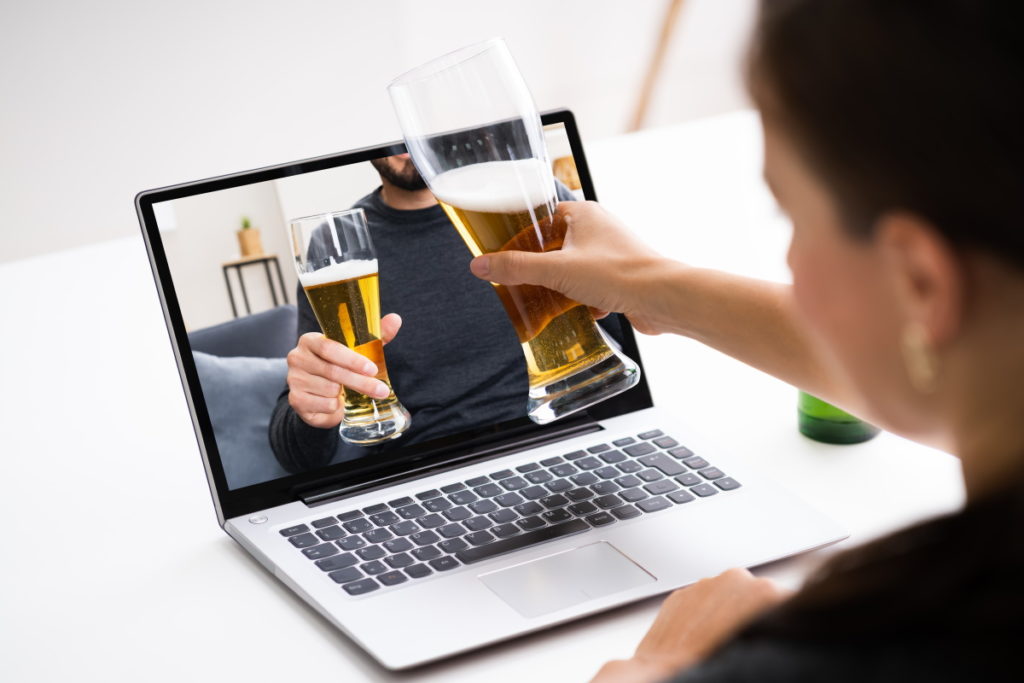 12. Follow-up
The Bachelor Party was great and you have lots of memories, Thomas is now a woman, Martin has a new tattoo and Astrid woke up in Sweden… 😀 So or something like that could be the conclusion. Here are a few final tips for aftercare:
Costs: put together a final cost breakdown, did someone lay something out, did someone pay for all the cabs or did a few participants not show up? Organizers should assist here and spread costs among everyone if necessary
Pictures: Collect the pictures from the Bachelor Party and share them with each other (the ones you want to share…).
Photo book: Finalize the photo book and bring it to the wedding
And how was it, has our Bachelor Party checklist helped with the planning? That makes us happy, leave us a few greetings and all the best to you!
---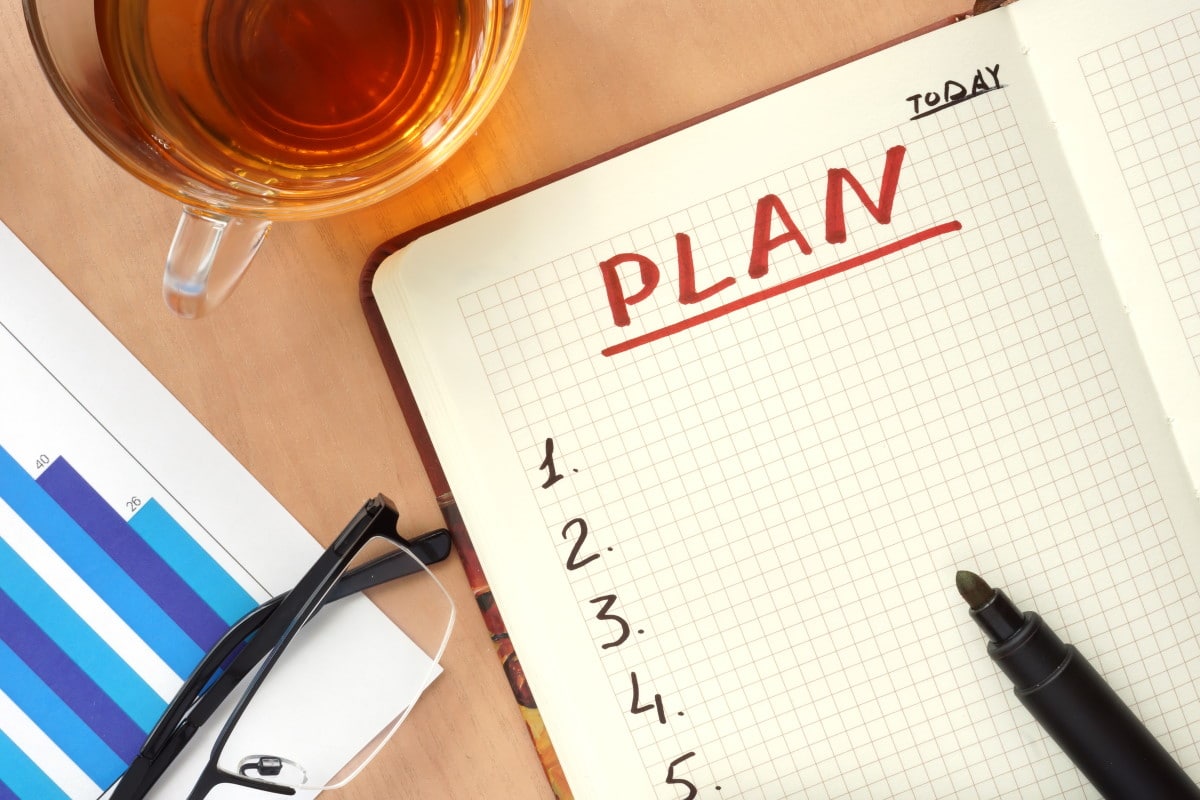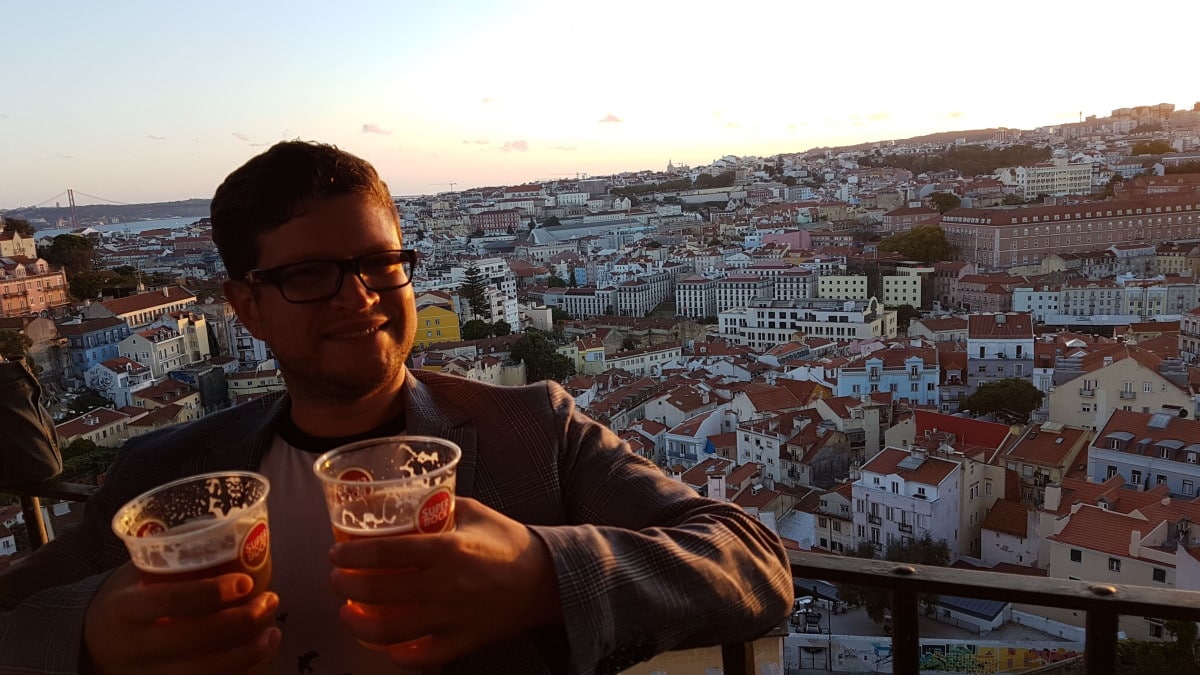 Max is a recognized expert in the bachelor party industry, bringing more than a decade of experience in the field. His extensive market knowledge, complemented by numerous personal experiences and adventures, position him as a leading authority in Bachelor Party planning. Over the years, Max has traveled all over Europe and different parts of the world, from Prague to London, gaining valuable experience and insight into the Bachelor Party cultures of various cities. He strives to provide the best source of information for Bachelor Party, offering both creative and unique ideas, completely free of charge. His venture began in 2010 with a vision to create a website that would stand out from the generic and overpriced offerings on the market. In 2011, this vision became a reality. In 2020, marked by the challenges of the Corona pandemic, Max decided to reboot, the birth of the-last-party.com.