As a planner of the bachelor party you do not have it easy. An exciting, extraordinary program should be found. But what now? Don't worry, we have plenty of suggestions for you – so the planning will be easier for you.
Summary
You always have an ordinary program or weekend – do something special! After all, the Bachelor Party should not be a standard event.
Do what you (and the bachelor or bachelorette) like best: action, culture, culinary, beauty, wet & happy. What pleases is often different for women and men.
With us you will find lots of inspiration, have fun! 🙂 If you like, just combine things
If you are looking for the exact program in individual cities, check out our city overview, there we have already researched providers for you
---

---
Explore 100 Program Ideas including Party, Action, Nature, Beauty, Wellness, Drinking & much more!
---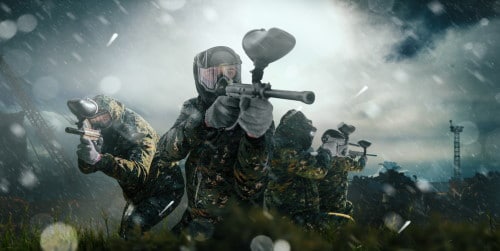 Paintball
When do you ever have the chance to hunt your best buddy? in paintball you have the duty. You compete in teams and have to hit each other with paintballs. Expenditure of about 50€ per person, a few bruises and various paint stains you should also plan for.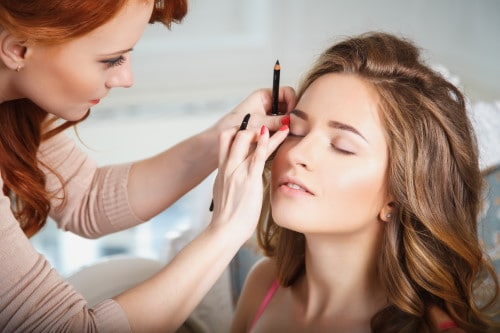 Make up workshop
How about a professional styling? You can get tips and tricks from the experts when it comes to make-up. You have the option of holding a workshop at home or in a beauty salon. With a glass of champagne, tips from the professional and a selection of styling tips, you can definitely enjoy the day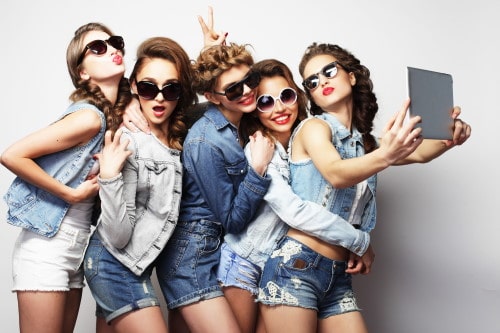 Photo shoot
Pictures say more than a thousand words. Moreover, you will have a great memory of your bachelor party. You can choose to visit a photographer in a photo studio (often there are also dress-up options there) or you can choose an outdoor photo shoot. In big cities you can pose in front of great landmarks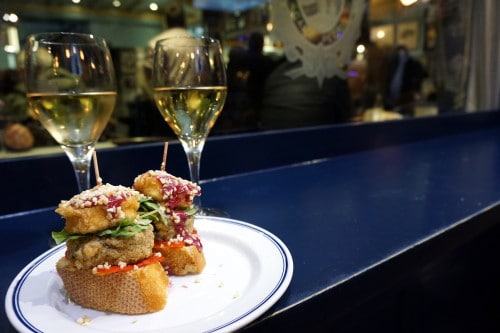 Dinner experience
A classic dinner is nothing special. However, you can spice it up a bit, for example a dinner in the dark or combined with a theater performance or a mystery play.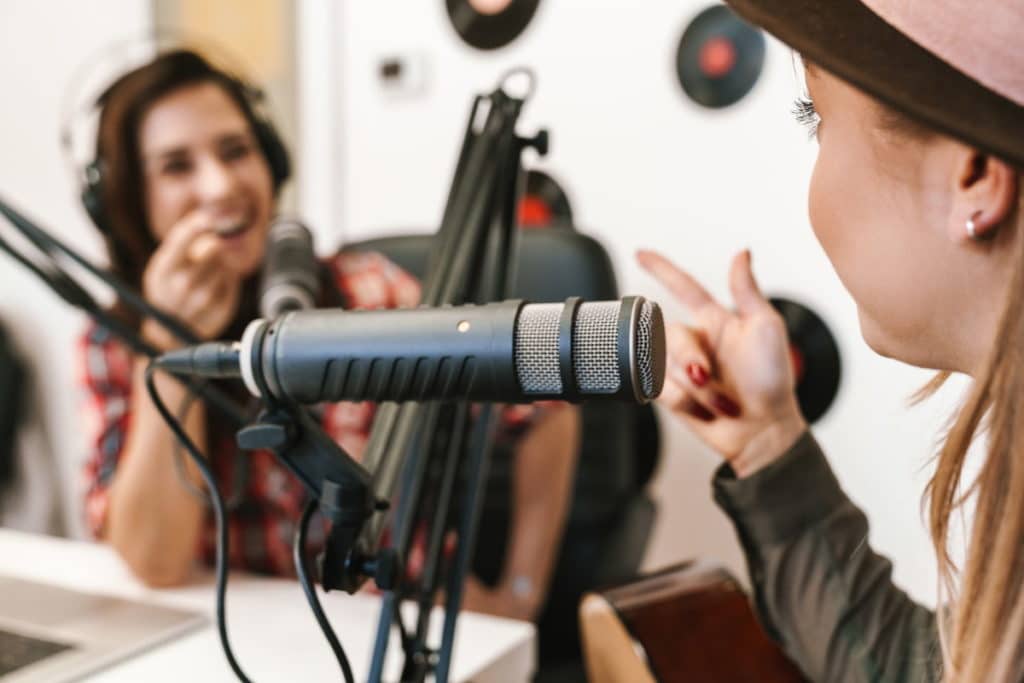 Record a song
Do you also like to sing in the shower or in the car? Then do it in front of an audience this time. You can record a CD in the recording studio and make the bachelor or bachelorette the center of attention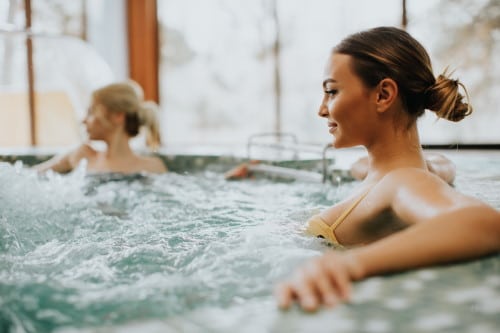 Spa
Why not unwind and relax in the steam room or sauna. This program item is not only suitable for a bachelorette party, but also for a Bachelor Party for men, a visit to the spa is a perfect hangover program for the day after the party
Go-karting
Who is the fastest of you? Why not find out on the racetrack? The feeling of driving on the racetrack provides adrenaline and there are different competition options. In addition to go-karting, you can of course visit a large racetrack, if there is one nearby
Day at the lake
A nice day out with your best friends in nature, what could go wrong? Pick a nice swimming lake nearby, go for a swim, build a campfire, have a barbecue and sing some songs. If necessary, you can even stay overnight and sleep in a tent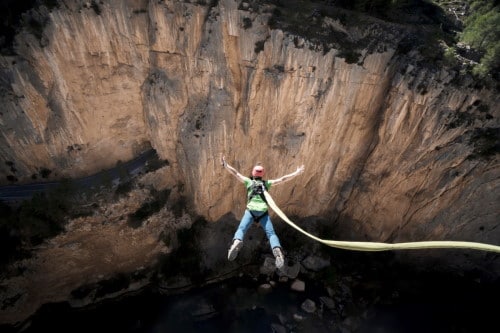 Bungee jumping
Have you ever jumped into the depths, attached only to a bungee cord? It's awesome, but also requires overcoming your own conviction. There are bungee jumping facilities in most major cities or you can visit a theme park
Strip Club
What would a Bachelor Party be without naked skin? Well, for some there would be something missing, others can't do anything with it. It's best to make the decision together and think about what the bachelor or bachelorette would like best
You can book a stripper for a dance performance or you can visit the red light district in your area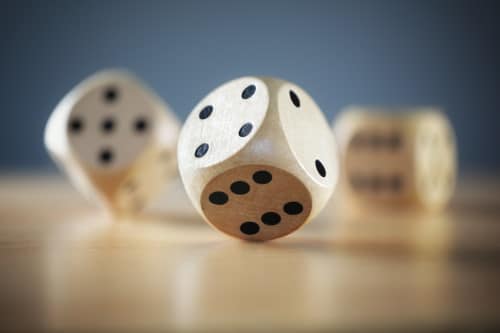 Bachelor Party games and tasks
Games are a must at the bachelor party for many. What exactly is meant by them is not exactly clear: some want embarrassing tasks, others choose the classic with a belly laugh and still others are looking for drinking games
It's best to be creative, if you're still looking for inspiration, you can find plenty of ideas here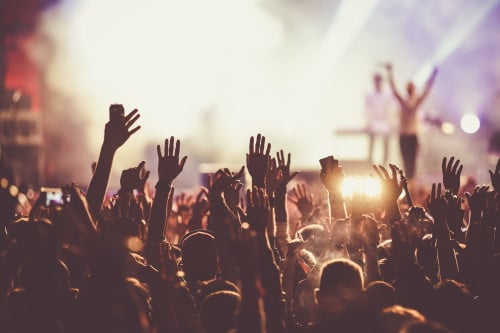 Local events
Does your city have a recurring event or festival every year? Be sure to check the events calendar, there might be something there
A comedian who is currently on tour
A concert by your favorite musician
A circus that is currently on tour
A sports event or an upcoming soccer match
Popular festivals are always there too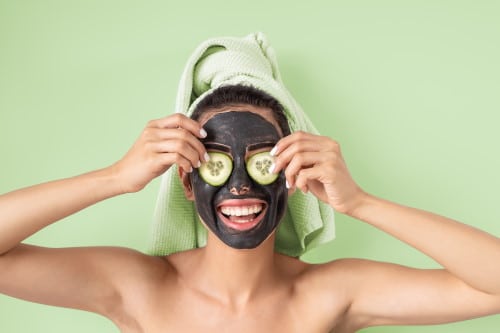 Wellness
Not in the mood for partying and drinking? Then do something completely different and relax a bit. here is the possibility of even a wellness day at home or you visit a spa or a beauty salon. Especially for pregnant bachelorettes this is a good option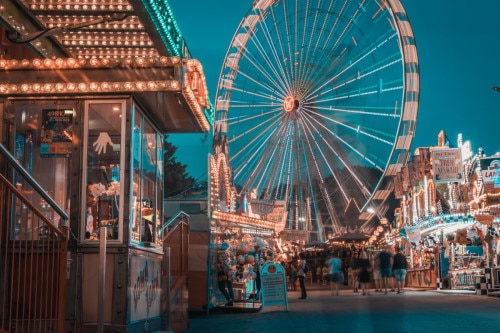 Folk festivals
In Munich there is the Wiesn, in Stuttgart the Wasen, in other cities there are wine festivals or similar. also with you there are folk festivals, which stand annually. Just check the city's website or the calendar of events.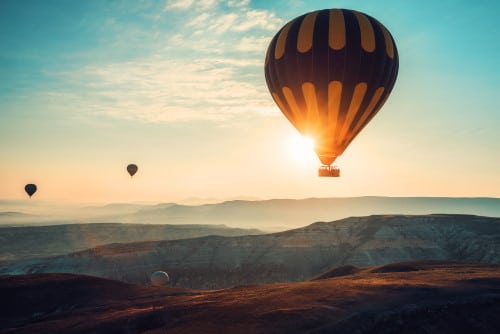 Balloon ride
The program at the Bachelor Party should stand out, after all, so why not look at the world from above? A balloon ride is definitely something special, but it comes at a price. There are starting points in several places in Germany, but you can usually only book a balloon ride with about 6 people, for larger groups, several balloons are necessary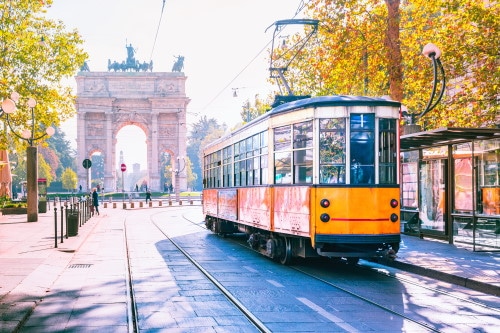 Rent a streetcar
You don't like to travel by public transport? Sure? That can be changed, with a party streetcar or a streetcar that specifically targets sights you can spend a great afternoon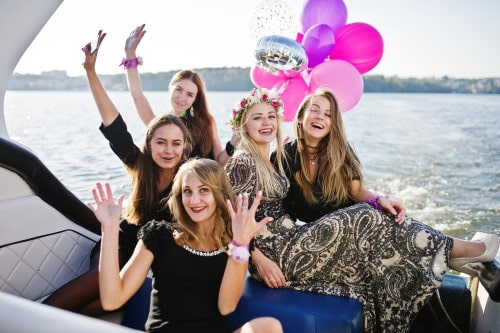 Boat trip & party boat
There are many cities that are located by the sea, a lake or a river. Usually there is the option to book a boat tour. Besides the classic tours, you can often book a special tour or charter the whole boat, including your music and possibly a strip show
Vintage car excursion
Have you ever taken a trip in a great vintage car. It's a great feeling, the wind blows through your hair, the engine roars and you have a great view. However, you should organize this part of the program before the drinking binge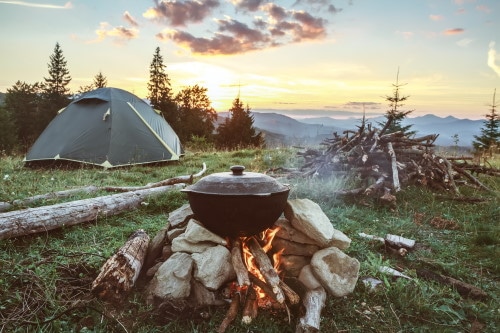 Camping
Are you a nature lover and want to spend a weekend under the stars? Then go on a camping trip. The advantages are obvious, it's cheap and you're just among friends
Museum/ cultural program
A trip to a museum is not the best choice for everyone, and of course it depends on the city you are in. However, most cities have exciting museums that are worth visiting:
This can be a great museum for fashion, vehicles or the like
Modern art, graffiti, etc
Food miles and culinary festivals are also a good choice
Dress up
Why don't you just set a theme for the Bachelor Party. It'll spice up the bachelor party and look great in pictures. For this you can visit a photo studio, there are often suitable disguises. Alternatively, you can order inexpensive outfits in advance
You can also choose a special costume for the bachelor or bachelorette and all the guests wear a different one
Drinking games
Drinking is a mandatory part of the bachelor party for many. Especially if you're hosting a house party, you can perfectly incorporate some drinking games to it.
Drinking games require skill or it's just pure chance who has to drink. Sounds chaotic and it is, but the fun is guaranteed.
Parachute jumping
You want to fly high? Then how about a parachute jump for the bachelor? Of course, this is an extravagant program, but then you can really test his or her courage again.
It is best to check if it is possible from your location. You also need to plan a little time, this you should also plan, so that the guests are not bored.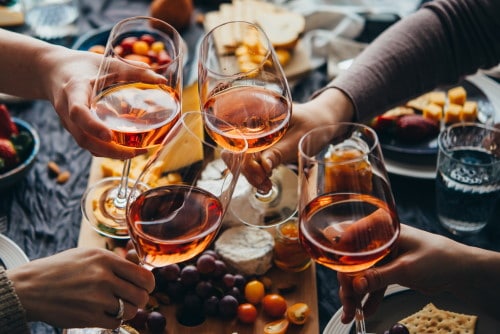 Wine tasting
A wine tasting is actually always a good idea! You get to know delicious wines and learn some more background from a real wine connoisseur. Another advantage is that the wine tastings usually take place at very nice wineries.
There you can linger a bit, buy a bottle of wine and eat something directly.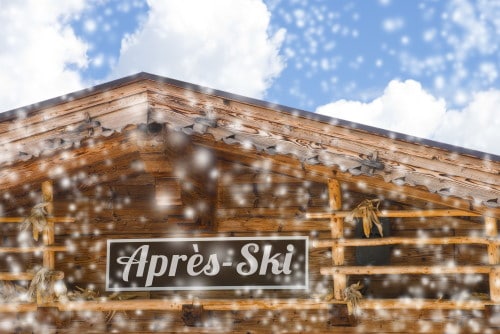 Après-ski
Après-ski is a popular entertainment not only in ski resorts. There's plenty to drink to light-hearted music. The mood rises, as does the level.
In ski resorts you will find various après-ski options. However, there is actually a club or bar in every major city that offers après-ski or at least something similar (bad music & cheap drinks 😀 #sorry)

Driving a sports car
Who doesn't like to drive a Ferrari or another sports car over empty country roads? At the Bachelor Party you can make this dream come true.
Depending on how many of you there are, you will of course have to rent several cars. They can also often be rented only by the hour.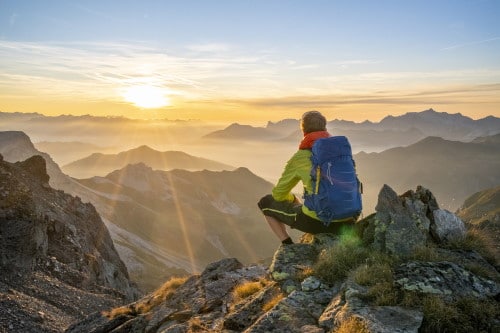 Hiking
With your best friends you can also dare a sporty excursion in the afternoon: a nice hike.
This can be a hike in the mountains, but just as well a long walk around a lake, along the river or whatever is suitable.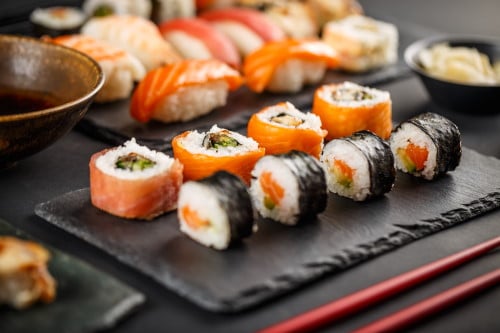 Sushi course
When husband and wife are soon out of the bachelor market, they'll have to cook for themselves more often. Help them out with a sushi course.
Not only will you learn how to prepare the delicious rolls, but you'll also get to taste them, of course.
Picnic in the park
A must in summer: a nice picnic in the park. Just pack some goodies, a few bottles of beer or a bottle of champagne and a blanket.
You can find a park in any city, and if you're in a rural area, there's plenty to choose from anyway.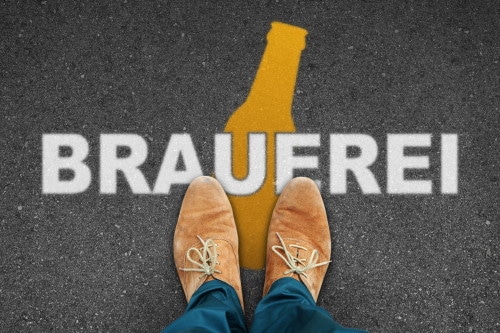 Visit a brewery
On a brewery tour you will learn how beer is made and of course you can taste it. Usually, some beers (or even all of them) are included. Also practical is that there is usually the possibility to get a good snack.
Not only the big breweries come into question, also small ones are great – there it often runs more familiarly.
Flashback
We all have that one song from our youth, that one t-shirt we loved to wear, and that one person our hearts beat for!
Give the bachelor or bachelorette a flashback and take a trip down memory lane.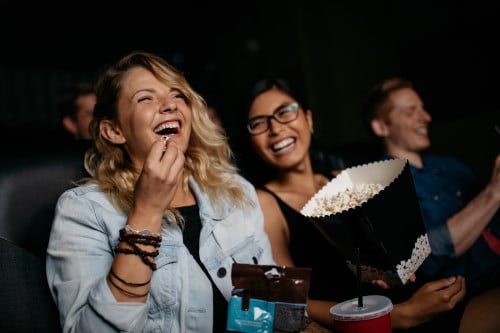 Cinema
And what if it rains? Or you're completely wrecked from the night before? Then just slip in a visit to the cinema.
Watch a good blockbuster and relax a little.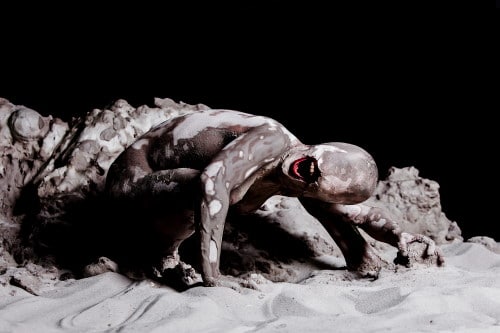 Mud wrestling
Can it be a little bit of naked skin? Women digging in the dirt? Sounds dirty, it is! Mud wrestling is where teenage wet dreams come true. This activity is mostly found only in the bigger cities and party strongholds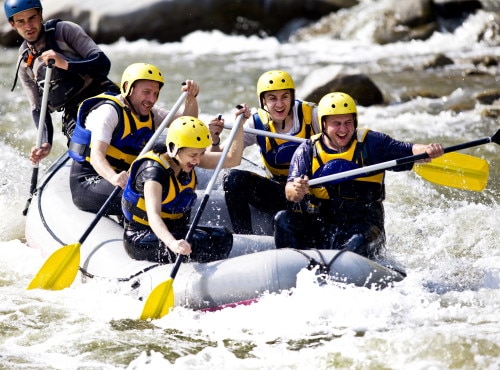 Rafting & Rafting
In the water you always feel good and you also have some action! A little more leisurely on a raft trip, a little faster on a rafting tour.
Just have a look at the rivers and lakes nearby to see which offer is suitable.
Curling
In winter it is not so easy to find program ideas for the bachelor party, many things are ruled out. But there is one or the other special thing: curling.
Mulled wine will keep you warm and you can compete on the ice rink.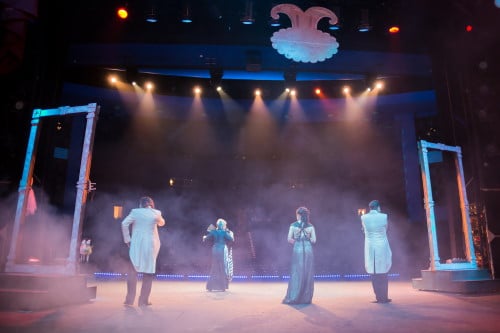 Theater & Opera
It does not always have to be completely silent at the Bachelor Party. In larger cities there is the possibility to visit an opera or a theater.
Dress up and treat your mind to a little food.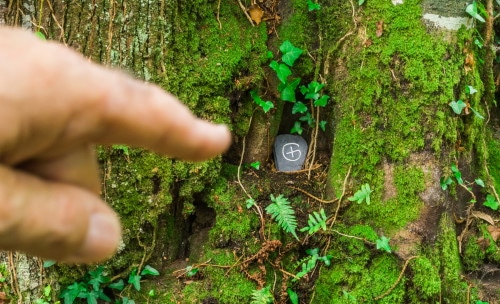 Scavenger Hunt
We probably all have childhood memories of a scavenger hunt. It was a lot of fun back then – and can still be today.
The best way to arrange it is to have an advance party that hides riddles and tasks and the main group, around the bachelor has to solve it.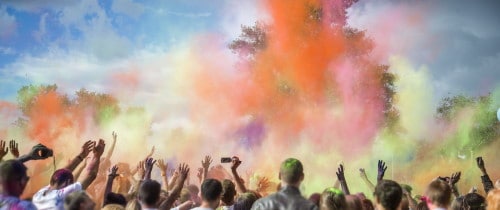 Festivals
If you are lucky, there will be a festival at the exact time of your bachelorette party. If that fits your taste in music, your luck is perfect.
Book your tickets and party!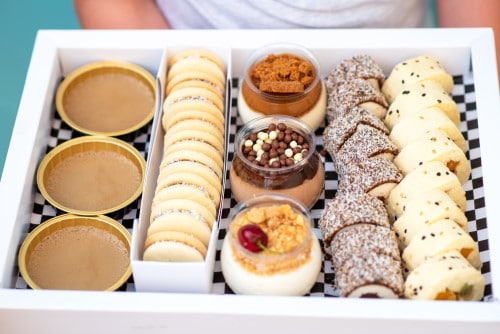 Hawker's tray
It's almost a tradition to parade through the city center with a vendor's tray, selling little things and solving Bachelor Party tasks.
Of course, it's not a must, but especially in rural areas you can still often see Bachelor Parties with hawker trays.
Pole dancing course
For many, a pole dancing class is the epitome of eroticism and a strip show. But many people forget that pole dancing is really strenuous and keeps the body fit.
No matter what others think. If you want to get to know it, the bachelorette party is the right time to do it.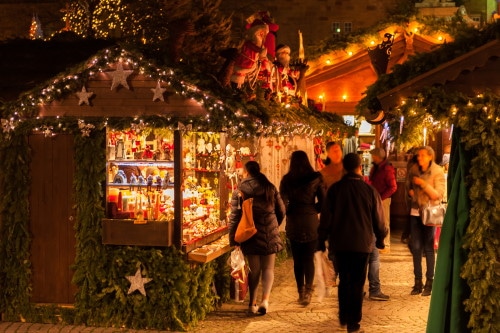 Christmas market
A Bachelor Party in winter definitely limits the program options. However, there are still some nice options. For example, a trip to the Christmas market.
Probably "last christmas" is playing somewhere, but with some mulled wine even that is bearable 😉. Tip: In larger cities you can also do Christmas market hopping, so visit 5 pieces and stay where you like it best.
Climbing park & high ropes course
Many know it only as a team building activity. But climbing is also a good program item for the bachelor party!
Climbing parks and high ropes courses bring action and fun and promise an entertaining afternoon. Remember, though, not to drink too much beforehand…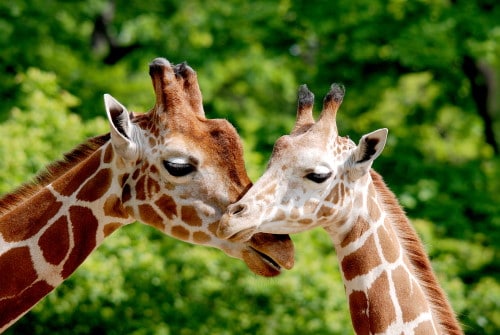 Zoo
Is there a zoo or a Wilhelma in your area? Take a trip there and see some beautiful plants and animals.
PS: We feel sorry for the animals, so if you are there, please leave a donation for the animals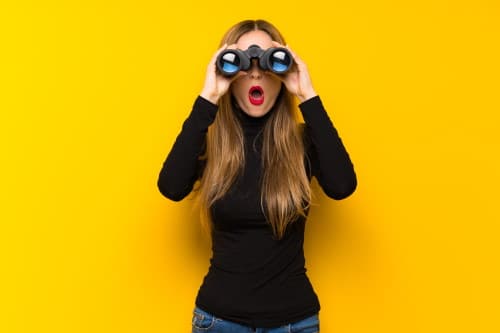 Places of interest
In every city or county there are sights worth visiting. You will have a good view, you can admire buildings or historical sites.
It's best to get information beforehand and set a rough route so you don't zigzag.
Dance class
Has the bachelorette always dreamed of taking a salsa class or hip-hop? Then you guys know what to do. Take her to a nice dance class and make her dreams come true.
Tip: There are also erotic dances you can learn.
Street Art Tour
Street art is special and can be found in most major cities and large metropolitan areas anyway. The good thing is, you don't have to budget any expenses, since the artworks can be found in public.
Find out beforehand and walk around the city or take a rental bike or electric scooter.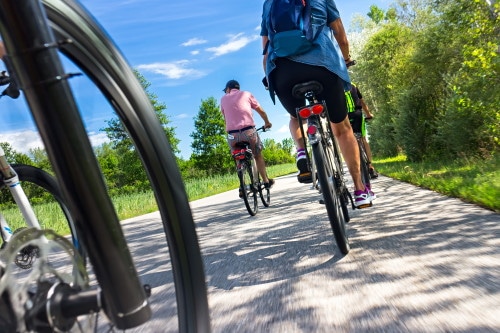 Bike tour
A bike tour to a beautiful lake or another place worth seeing is a successful activity on its own. You can also enrich the tour with breaks, beer garden, etc., then it is not so exhausting.
Tip: If you want to take it easy, just rent electric bikes.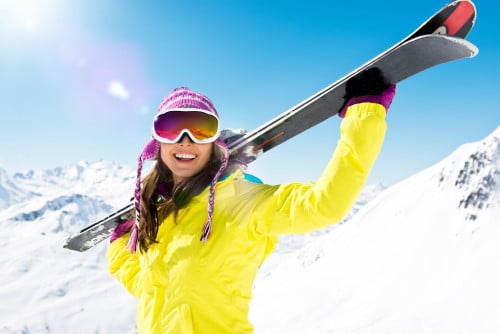 Skiing
Of course, a ski tour is not an option everywhere. But if the mountains aren't too far away (or there's an indoor ski slope nearby), it's an option. The equipment can be easily rented on the spot and afterwards you will surely find a hut to stop for a bite to eat.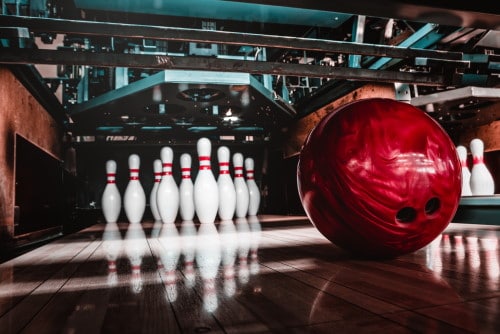 Bowling
A round of bowling is a perfect start to the evening: You can measure your skill and drink a few beers on the side and have a good time. Bowling halls can actually be found in all large and medium-sized cities.
Floating
Do you actually know what floating is? Damn relaxing :D. But not only that. In highly concentrated salt water you float (or rather float) on the surface of the water and you can relax excellently.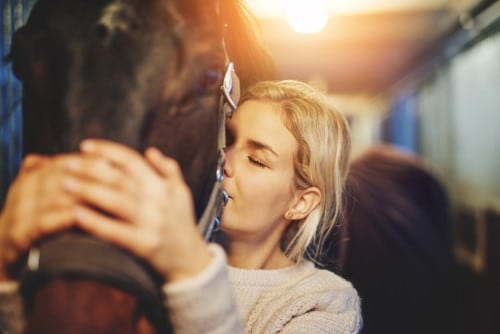 Horseback riding
Is the bachelorette a horse enthusiast? Then give her a nice horseback ride, whether on the beach or through the forest – she will surely be thrilled. You can also combine the ride with a picnic afterwards.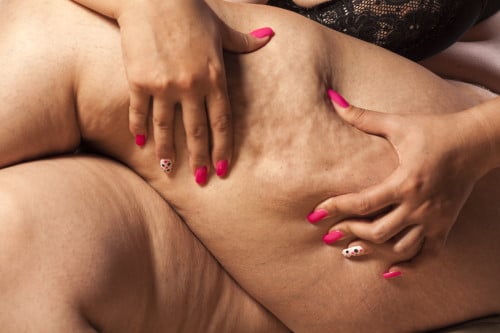 XXL stripper
Almost every man has seen a beautiful stripper before. But how about presenting the bachelor with an XXL model? In case he survives the weight, you will definitely have something to laugh about afterwards!
Whiskey Tasting
You've probably had this idea before – simply taste a few tasty whiskeys together. Whether at a buddy's house or in a gentleman's bar, maybe with a good cigar… sounds like a good plan, doesn't it?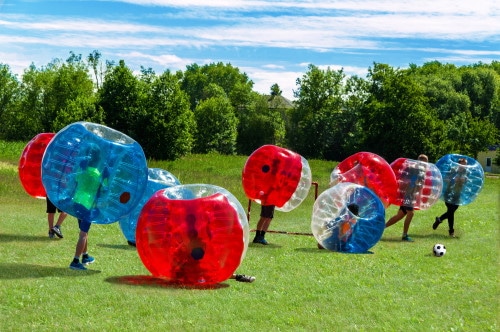 Bubble Football
Stuck in huge bubbles you have to compete against each other in soccer. The problem, when you hit each other, you fly meters through the air. But that's the fun part, because there's no pain and you have a lot of fun.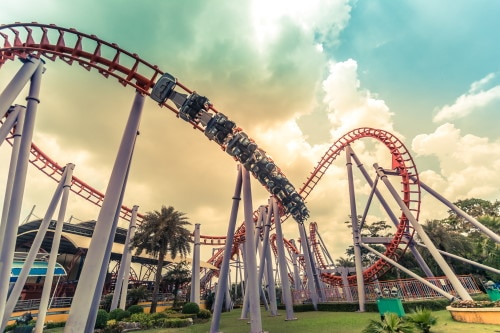 Amusement park
Is there an amusement park near you? Then get in the car and let's go! Because this is an excellent program for the afternoon, roller coaster rides, car scooters and other activities.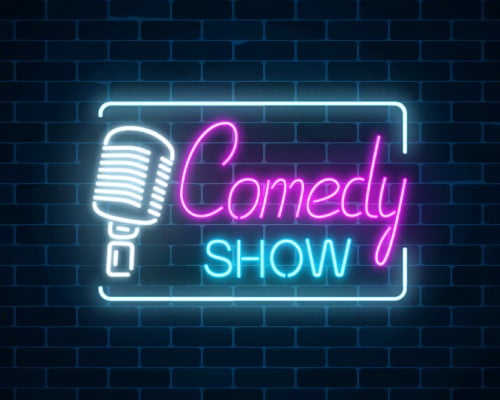 Comedy
You don't have a comedian in your circle of friends? No problem, for that there is a comedy bus or performances of comedians. Not only do you have a lot to laugh about, but you can also have a beer and listen to the performance.
Rent a limousine
For many it belongs firmly to the bachelor party, a round trip in a stretch limousine: A glass of champagne or a drink in the hand, the appearance of a stripper and good music. Sounds good, is good.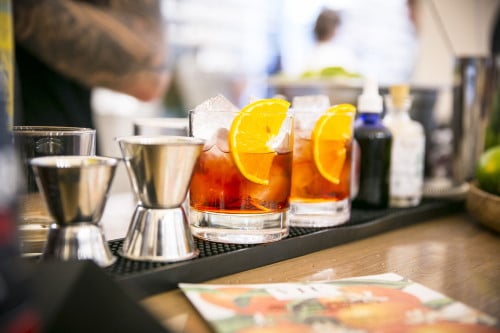 Brewing course & cocktail class
How about a good Mai Tai, a Bloody Mary or a Singapoore Sling. Don't know what we're talking about? Then you should definitely take a cocktail mixing class! Many bars have something like that on offer.
Tip: Craft beer breweries also offer brewing courses for the beer drinkers among you!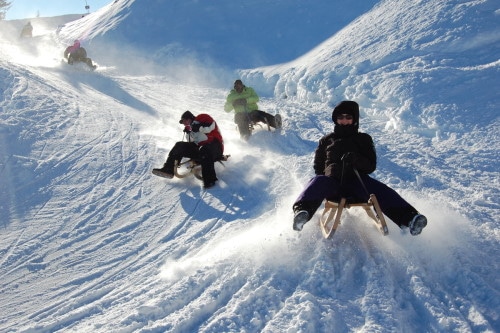 Tobogganing
No desire for skiing but still snow, then go a round of tobogganing. Anyone can do it and it's a lot of fun too! There are also toboggan runs where you can rent a toboggan.
Pyjama party
It's a bit kitschy: pretty young women in negligees with a champagne in their hands… 😀 No matter, because funny and cozy it is too! So chill enough champagne, put on some good music, maybe a good movie and enjoy the evening together.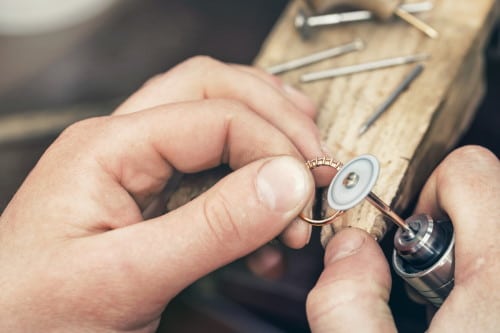 Jewelry workshop
Are you artistically talented or would you like to find out if you are? At a jewelry workshop you have the opportunity to make a ring, a necklace or a pendant. And don't worry, even unskilled hangers will conjure up great jewelry under professional guidance.
Minigolf & Glow Golf
A round of mini golf in the afternoon is a relaxing number! Especially when the weather is nice, you can get together, enjoy a beer and chat. Tip: Have you ever heard of glow golfing? The courses are illuminated with neon lights and so you can play at night, really cool, give it a try!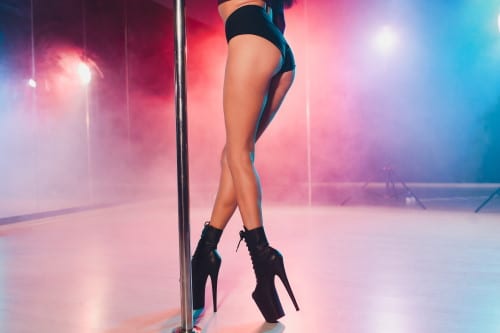 Red light district
For many, the Bachelor Party also has something to do with eroticism and naked skin. A walk through a red-light district is just the thing to do here. Depending on where you are, the offer is somewhat limited. If you want, you can also go to a strip club and give the bachelor a show.
Rent a party bus
Why not just cruise around the city with the whole pack, drinks and good music! For this you can simply rent a party bus, there is exactly the program!
Stadium visit
Is the bachelor crazy about soccer? All the better, then just visit a game of his favorite team. And if it's not a match day, you can book a guided tour of the stadium. You will see the players' cabins and training rooms of the team.
Games night
A games night is always a good option: you are independent of the weather, save money and have time for yourself. Just get snacks, drinks, put on a good playlist and play a round of poker, Taboo, a drinking game, Monopoly, Settlers, Risk, etc.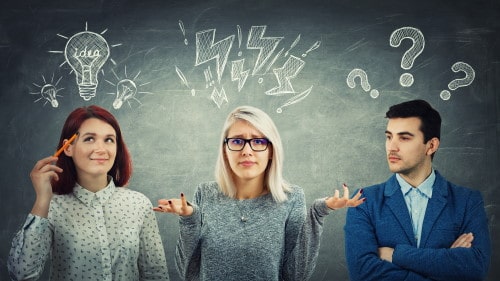 Quiz
With a quiz you really put the knowledge of the bachelor or bachelorette to the test again. Be it a quiz through the city, with riddles about the place or else about marriage, sex and other topics.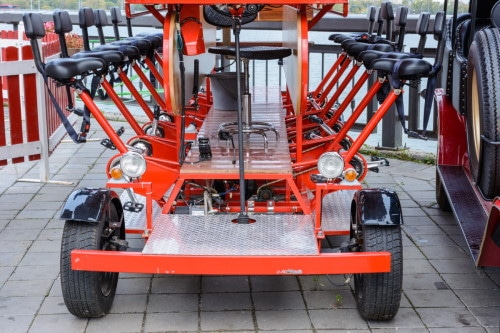 Beer bike
Riding a bike makes you feel lonely? Then you obviously haven't heard of the Bierbike. You sit in a circle, pedal all together and can drink alongside. The best thing is to take a tour through the park and have some time to chat.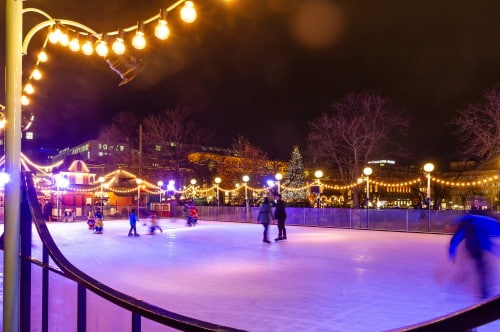 Ice skating
Is it really cold and you are looking for action and entertainment at the Bachelor Party? Then pack a thermos of mulled wine and head for a frozen lake. By the way, you can also ice skate at many Christmas markets, but the space is limited.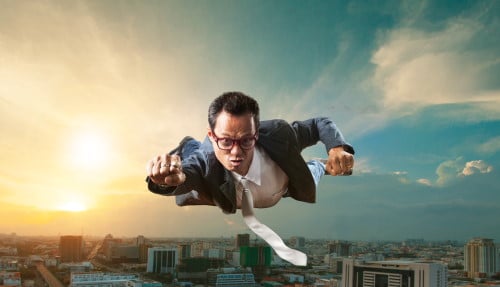 Body Flying
Have you ever heard of body flying? In a tube you get the feeling of weightlessness. Because a strong jet of air from below makes you float.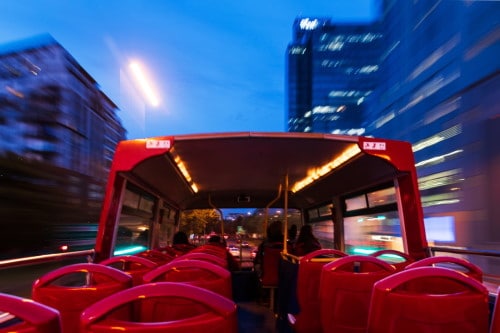 Hop-On Hop-Off Bus
If you want to take a sightseeing tour but are too lazy to walk them all, just hop on a Hop-On Hop-Off bus. If you like a particular sight, just get off and get on the next one.
Tip: If you are in a city with a river or canals, such as Hamburg or Amsterdam, there are also boats.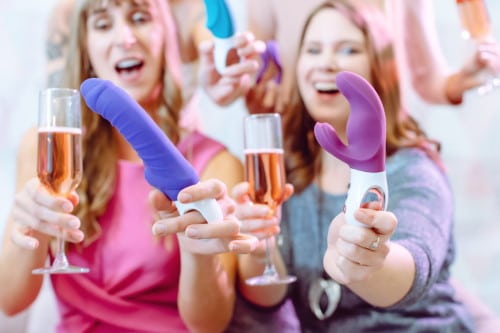 Dildo party
A dildo party is like a Tupperware party (only not so not sucky, superfluous and boring :D). You invite a "consultant" from a sex store or similar to your home. She introduces you to the assortment, explains the individual differences and what you can do with it. Big eyes of the bachelorette, blushing cheeks and a lot of fun are guaranteed.
Historical tours
A city tour doesn't always have to be limited to the sights of a city. There are plenty of themed tours, focusing on: The Middle Ages, eroticism, culinary highlights, underground buildings (bunkers), catacombs, Third Reich, etc.
Of course, not every tour is suitable for a drunken round, please note that.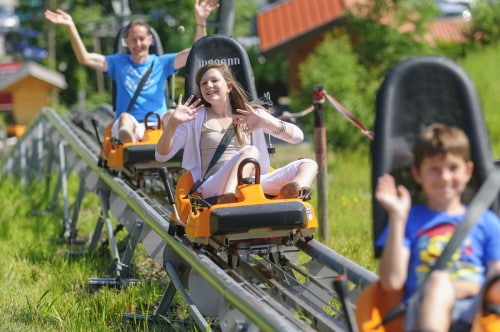 Bobsledding
Have you ever sped down the mountain in a bobsled? There's something going on, by the way, we're not talking about the winter sport, but the summer bobsled runs. You're going down a track with the joystick and hopefully a working brake in your hand.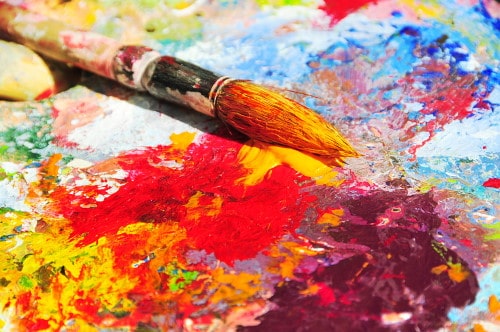 Painting course
Painting is art and not just for kids and artists. In a painting course, you learn from a professional what there is to consider. There are also creative forms, in which the pictures arise more from the affect.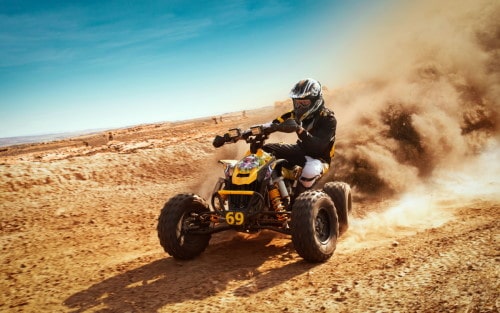 Driving a quad bike
A quad bike can be quite a challenge. You won't be driving at high speed, but you can take on rough terrain and mud puddles. There are different tours depending on where you are.
Beat the Bachelor
You're probably familiar with the TV episodes of "Schlag den Raab" or "Beat the Star." And something similar is also available for bachelors. You compete in games against the bachelor or bachelorette.
Tip: Of course, you can also come up with the tasks completely on your own!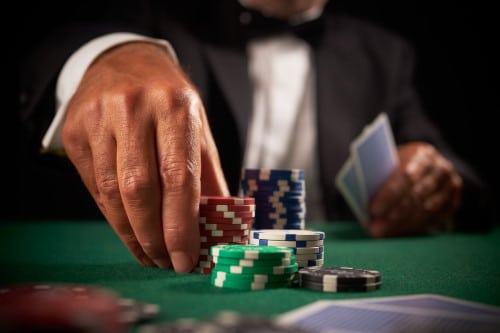 Casino
Everything on red, or black? When you visit the casino, you can dress up again and get dressed up. Grab a drink and gamble – within reason – for a few euros. Every major city has a casino or gambling hall.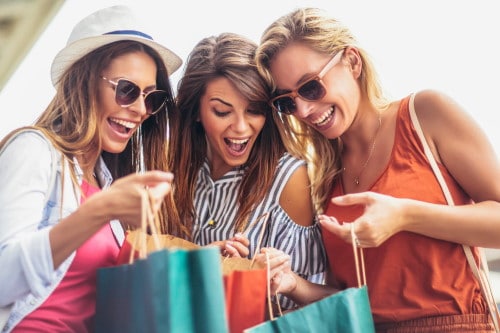 Shopping
Shopping is especially popular at hen parties: even if it's raining or there's a sudden change of plans, you can quickly head to a mall or department store and spend a few hours shopping.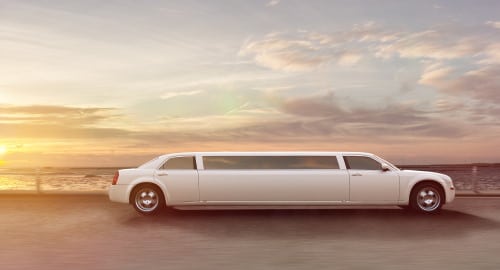 VIP Clubbing
You want the extravagant tour? No problem, book yourself a VIP table at a hip club. To make sure you come across in style, you should arrive directly by stretch limousine.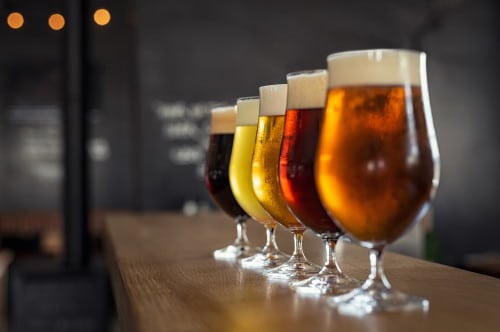 Pub crawl
Take your best friends on a pub crawl ❤️. What could possibly go wrong? Just think about a few pubs you'd like to visit and let's go! If you don't know the pub scene in the city that well, you can also book a guided pub crawl.
City tour
A classic city tour is a great way to get to know the city a bit. Because there is usually more to sightseeing than just a nice view or a nice sight. A city tour gives you a glimpse behind the scenes.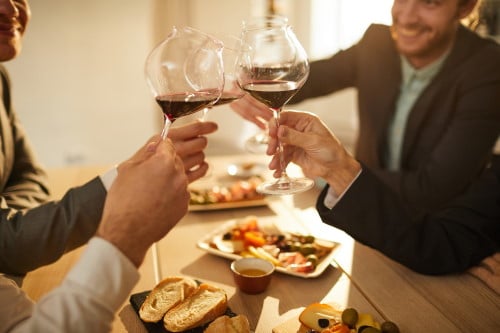 Food Tour
Are there some foodies among you? Then why not wander through a gourmet market, try a bite now and then, linger and move on to the next market or have a picnic in the park?
Driving a tank
Ok, this is not everyone's program at the bachelor party, but to each his own. There is a possibility to ride in a real tank and see the monster from the inside. However, check in advance where this is possible, it is only possible in some places in Germany.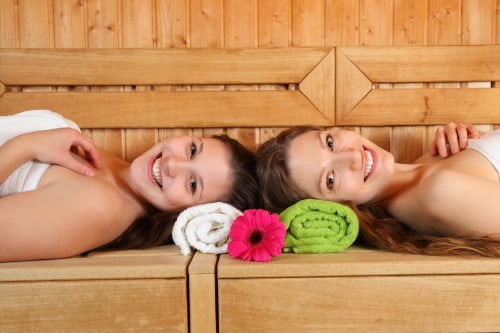 Beauty day
A day that is just for you, where you go through the complete wellness program, that would be something for the hen party or? If you feel like it, then look for suitable offers: a spa, a hairdresser, a Thai massage, etc. or you invite a beauty professional to your home and learn firsthand what there is to consider.
Segway Tour
Hungover and too lazy to walk, but still want to see some of the city? Then get on a Segway and get to know the city standing up, but still peppy.
Flea market
Flea markets are a great way to stroll around, buy small things and have a glass of champagne or a beer. In addition to larger flea markets, there are often "permanent flea markets" in halls. Just look in the corresponding city under the events.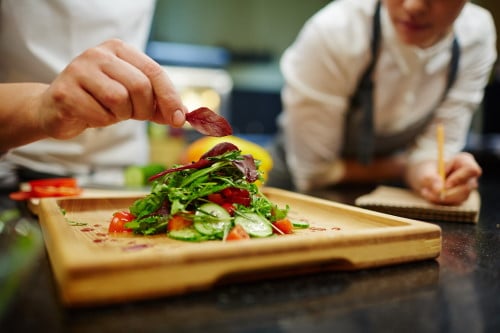 Cooking course
Well boys and girls, now it's getting serious. In the marriage you must also be able to cook. Therefore, a cooking class for the Bachelor Party is quite a far-sighted program item. There is the option to invite the chef to you or to go to a cooking class. The styles are also varied, just look at what is available in the area.
Escape Room
You are locked up and have to solve a puzzle in a given time, otherwise you lose. Through skill and ingenuity you can succeed in solving the puzzle. The Escape Rooms often have different themes, maybe there is something for you.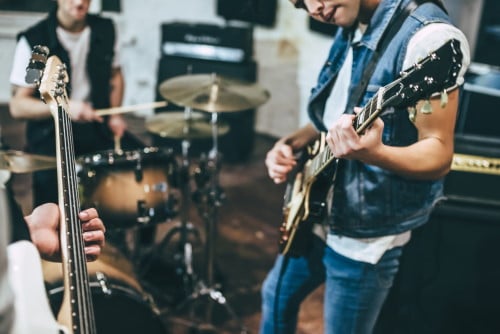 Live band or concert
A concert is always a highlight! Just see if a good band happens to be playing at the time of the bachelor party. Otherwise, there may be a bar that has a live band performance scheduled.
Lasertag
Lasertag is the "soft" version of paintball. You have to try to hit your opponent with a marker. So that a hit is recognized, you carry appropriate equipment.
Stand-up paddling
Is there a lake or easy-going river nearby and you're still looking for a sporty activity for the afternoon? Then try stand-up paddling. The sport works out the whole body and is fun.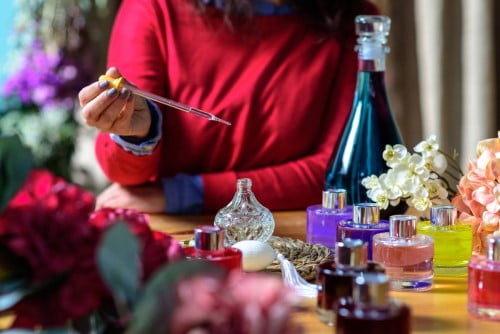 Perfume Workshop
You don't want to smell like every man or woman? Then make your own perfume! Under the guidance of an expert, you'll make your own perfume, incorporating exactly the scents you like best.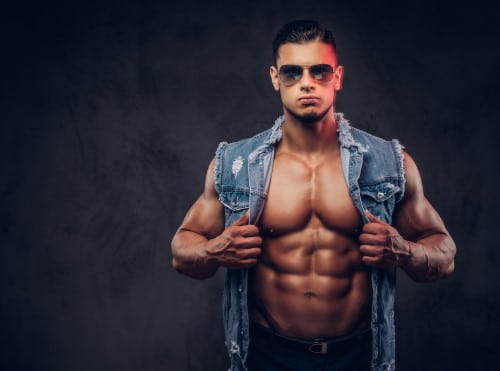 Stripper
Naked skin is part of the Bachelor Party! That's how most people see it, don't you? However, you can order a stripper to your home or the bachelor or bachelorette, may see or touch another body (please be sure to clarify with the dancer what is ok and what is not), before she is married..
Houseboat & Sauna Raft
Did you know that there are totally beautiful houseboats and sauna rafts? You can spend a whole weekend on a lake or just an evening in the sauna. It is really worth it, you are so close to nature and have the lake right under you!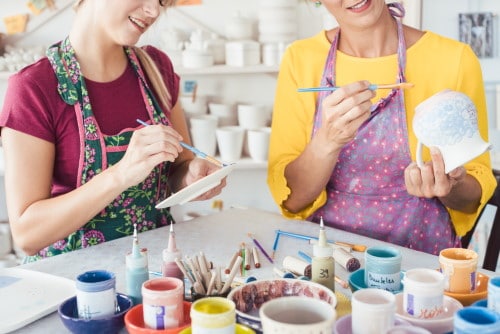 Handicraft workshop
Crafting is not only for kids, show your skills at a craft workshop. This can be pottery, blacksmithing or a jewelry workshop. Here, great homemade works are created, which are also a great reminder of the Bachelor Party.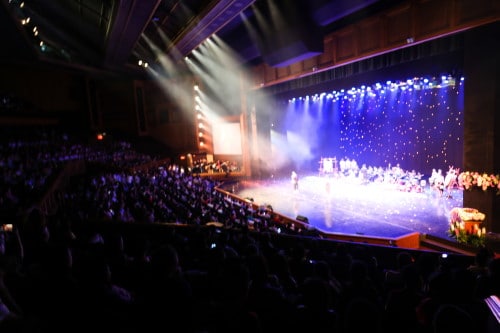 Musical
Singing and dancing and stage shows – musicals combine many things. In question are world-famous pieces, such as The Lion King, Starlight Express, West Side Story or Mamma Mia. Or you can watch an unknown piece, depending on what you feel like.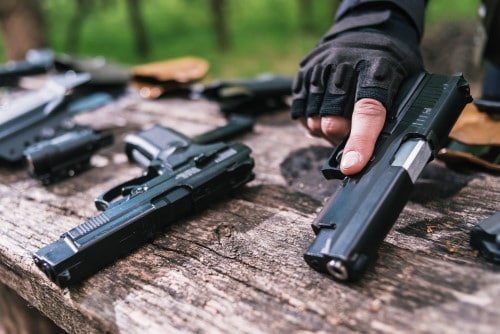 Target practice
In America, it would not be a special program for the bachelor party but almost everyday: shooting practice 😉. But also in Germany it is possible. To do this, you need to visit a shooting club. Here you can practice with real pistols and rifles.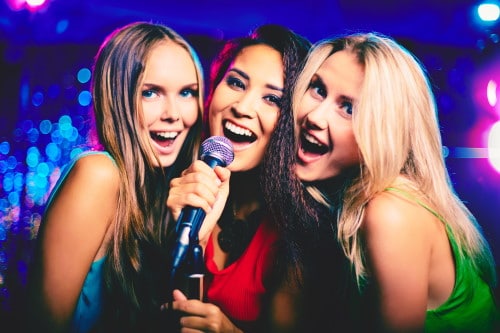 Karaoke
Singing is healthy, so why not warble a nice song together? Many bars have regular karaoke evenings in their program. There you can let off steam and sing a song together or the bachelorette or bachelor for himself.