Bachelor Party bags are not only practical to transport your utensils and souvenirs, but also a cool accessory for your group. Bachelor Party gym bags are available with funny sayings, cute motifs or individual designs. They are a nice souvenir and practical at the same time.
In this article you will learn everything you need to know about Bachelor Party bags. We'll show you where to find the best stag party bags and how best to design them to give your bachelor party a personal touch.
---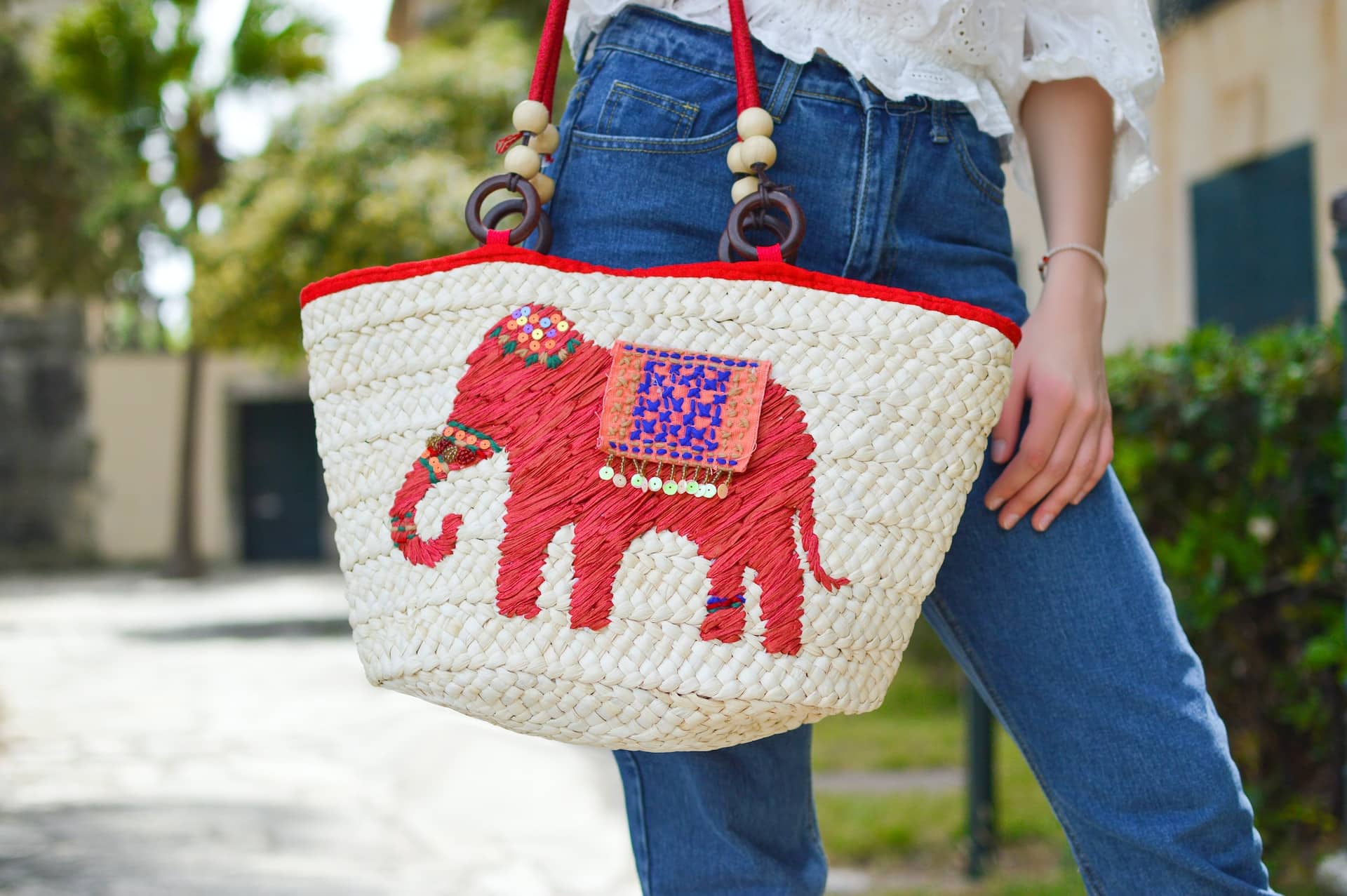 Bachelor party bags are a typical accessory for women. They replace handbags for an evening and are meant to reinforce a sense of togetherness.
---
Types of Bachelor Party bags
You'll be spoiled for choice with this bachelor party accessory. However, it primarily depends on your budget and the number of guests. There are the following options:
Backpacks with customization for the bachelor party
Backpacks with print
Cotton bags
Self-made bags and sacks
Color coordinated bags
Motto bags for the bachelor party
For large groups of 30 people or more, custom printing is worthwhile. Here it is worth buying from companies that specialize in making promotional products. Simple backpack gym bags with personalized elevator you get from 2 euros per bag with a minimum purchase of 30 pieces.
---
Design your own stag party gym bag
If you want to design your own Bachelor Party bags, there are several ways to let your creativity run wild and customize the bags. Here are some ideas on how to make your Bachelor Party bags a personalized accessory:
Printed stag party bags: a simple and effective way to personalize your bags is to print them with a self-designed motif or a funny saying. To do this, you can use an online printing service or do it yourself with textile paint and a stencil.
Personalized bachelor party bags: If you want to make your bags even more personal, you can have them embroidered with the names of your group members or the date of the bachelor party. There are special suppliers for this, which you can easily find online.
Decorated bachelor party bags: Another way to customize your bachelor party bags is to decorate them with beads, patches or stickers. Here you can let your creativity run wild and design the bags just the way you like.
Sign: You can of course also decorate completely freely with felt pens and collect signatures and Co. In craft stores there are special bags that you can paint with textile p ens. Many companies choose this option and paint the bags as a prelude to the bachelor party. You can continue to write on the bags along the way, with the name of the club or with funny events. This way they remain a memory for life.
---
Other tips and materials
Alternatively, you can also use cotton bags . They are cheaper and available for as little as 1 euro. The disadvantage, however, is that you can only carry these bags in your hand. A gym bag or backpack, on the other hand, you can carry on your back.
Creative minds can also lend a hand themselves. Fabric is very easy to sew. You don't need any tailoring skills. You can also glue the bachelor party bags or sew in buttons and zippers. The costs for this are low and are a maximum of 1 to 2 euros per bag.
Felt is also an excellent choice. The material is durable and can be glued. Felt bags can be embroidered with numerous accessories for the bachelor party. You can get felt cutouts in online craft stores for as little as 60 cents.
Maybe one of you can crochet or knit. Then a ball of wool is enough for the production. You can buy matching bachelor party accessories online. But remember that the production is time-consuming.
---
Which sayings are popular?
There are a variety of funny and witty sayings that are perfect for Bachelor Party bags. Here are some popular sayings that are commonly found on Bachelor Party loot bags:
"Bride kidnapping in progress"
"Bride's crew"
"Let's get wild"
"Bachelor Party – One last ride"
"Team Bride/Groom"
"Team Bride/Groom"
"Let's party like it's his/her last night of freedom"
"Attention, bachelorette party – men beware"
"Girls just wanna have fun"
"Bride alert"
"Last fling before the ring"
---
Buy Bachelor Party bags
If you are looking for Bachelor Party bags and want to buy them conveniently online, there are a variety of online stores and vendors that offer a wide range of stag party bags in different designs and colors.
Letzte Aktualisierung am 2023-02-03 / Affiliate Links / Bilder von der Amazon Product Advertising API